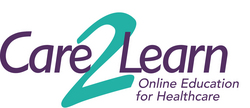 Tampa, FL (PRWEB) June 10, 2010
Care2Learn, Inc., the leader in online continuing education and training for post-acute healthcare providers, is pleased to announce its first round of approved California physical therapy courses (http://www.care2learn.com/course-search.aspx?lbpid=baef333b-4d67-4cc4-8320-27bd0f1e42e0&), which are sanctioned by the California Physical Therapy Association. To date, the company has received accreditation for eight courses that meet new continuing education requirements for more than 26,000 licensed California Physical Therapists and Physical Therapy Assistants.
The courses total 27 hours and include course titles such as "Ethics for Physical Therapists," "Lumbar Spine Stabilization & Rehabilitation Techniques," "Strength Training: Focusing on Geriatrics," "Vestibular Rehabilitation" and more.
The new accreditation requirement for CA Physical Therapy and CA Physical Therapy Assistant states: "Licenses are due to renew biennially on the last day of the licensees birth month. 30 hours of continuing education is required to be completed for licenses expiring on or after 11/1/2011. For licenses expiring between 10/31/2010 and 10/31/2011, 15 hours of continuing education are required to be completed. All hours may be completed as online courses; hours must include 3 hours in Ethics, Laws, and Regulation and 4 hours in Life Support for Health Professionals. The Physical Therapy Board of California accepts courses approved by the California Physical Therapy Association (CPTA)."
"Care2Learn is proactive about preparing for new accreditation requirements so that our clients can stay ahead of the curve," says Ryan Sparks, Care2Learn's Vice President of Content and General Manager. "We make sure to have our library stocked with approved courses well in advance, so students have plenty of time to fulfill CE that meets the latest requirements well before the deadline."
Care2Learn has more than 50 national and state accreditations (http://www.care2learn.com/about-us/why-care2learn/ceu-accreditations.aspx), and is proud to be an American Nurses Credentialing Center (ANCC) Accredited Organization. The company will continue to update PTs and PTAs as more courses are approved.
About Care2Learn
Founded in 2000, Care2Learn provides online education solutions to the post-acute healthcare market, which includes nursing homes, assisted living facilities, rehabilitation centers, and home healthcare and hospice facilities. The Care2Learn course library includes approximately 2,700 accredited course hours delivered to more than 320,000 healthcare professionals in all 50 states.
Acquired by RedVector, an online continuing education company for the design, engineering, and construction industries, Care2Learn continues to grow by offering customized online eLearning universities to companies who want to offer training and education solutions to their entire staff in a cost-effective, easy-to-use, and readily accessible manner. For further information, call 1-866-703-9418 or visit http://www.Care2Learn.com or http://www.Care2LearnEnterprise.com.
# # #