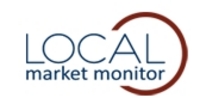 Some housing markets are close to rock bottom, and investors with a good tolerance for risk should be looking for opportunities to invest
Cary, NC (Vocus) June 9, 2010
Local Market Monitor, the premier real estate forecasting solution, today released its latest National Economic Outlook, which analyzes national economic trends and their impact on real estate markets. According to the outlook, home prices fell 7 percent over the past four quarters, and the market situation has now reached the point where aggressive investors can find good opportunities in selected housing markets.
"Some housing markets are close to rock bottom, and investors with a good tolerance for risk should be looking for opportunities to invest," said Ingo Winzer, president and founder of Local Market Monitor. "Conservative real estate investors should probably wait a bit longer until the economy becomes a little more stable."
According to the outlook, the continuous fall in home prices shows weak demand for housing and competition for rentals from vacant properties. The outlook also indicates that, although the economy grew 3 percent in the first quarter, the job situation and continuous fall in consumer credit points to a much longer recovery period.
"Once the market stabilizes or turns around, asking prices – especially those on rental properties – will be quite a bit higher," said Winzer. "On the plus side, I fully expect better economic performance during the next six months, which should lead to improvements in the housing situation."
To read the full National Economic Outlook, click here.
Local Market Monitor helps investors identify the best and worst places to invest by providing the data investors need to make sound investing decisions. The solution evaluates markets on a series of characteristics to determine markets with good investment opportunities over the next 12, 24 and 36 months. Among these characteristics are the Equilibrium Home Price (home price forecast), population growth before the recession, local job market and vacancy rates.
Local Market Monitor also recently released the latest Home Price Forecast, which predicts local market behavior for well over 300 US local markets. The forecast identifies markets where home prices will continue to drop as well as stable markets with opportunities for growth.
To view the latest home price forecast for the largest US markets, click here.
To view the latest home price forecasts for the smallest US markets, click here.
About Local Market Monitor
Local Market Monitor, the premier real estate forecasting solution, offers investors in homes and home mortgages the local market risk intelligence they need to make informed decisions. Using a proprietary formula called the Equilibrium Home Price, Local Market Monitor determines if markets are currently over or under valued, equipping users with a long-term risk and investment perspective. Covering over 300 local markets, Local Market Monitor also presents key investors with a 12, 24 and 36-month home price forecast. The solution includes sorting capabilities allowing subscribers to view and compare real estate markets along various metrics, including an Investment Opportunity Indicator to identify opportunities based on individual investing goals. To learn more visit http://www.localmarketmonitor.com or call 800-881-8653.
###