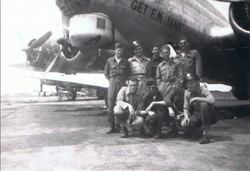 Thousand Oaks, CA (PRWEB) June 10, 2010
Creator of the Living History™ and a pioneer in re-creating peoples' memories and experiences on film– the CLHC is pleased to give back to the community and country.
The event will be held on Saturday, July 3rd, at the Commemorative Air Force's WWII Air History Museum at the Camarillo Airport. 455 Aviation Dr, Camarillo, Ca. 93010
"This is a free service to all veterans" says Mike Poutre, founder of CLHC. "We are looking to help preserve the Living History™ of America"
"Silence has long been a hallmark of the Greatest Generation, they served their country and made their livings without complaint to anyone. Only recently have these heroes started to open up and tell their stories to their families. Unfortunately, time is no longer on their side."
"Based on the numerous interviews we conducted over the past several years, we have realized that there are countless stories yet to be told, each of them profound in its importance to American culture. Sadly, we are losing more veterans on a daily basis. The race is on to save their history"
"We owe it to them, and to future generations to accurately preserve their stories."
The Commemorative Air Force has graciously donated their WWII Air History Museum at the Camarillo Airport for the venue. Among the highlights of the museum is one of 3 remaining, original and working, Japanese Zero's in the world.
"We could not have a better venue for this event", says Poutre, "The CAF has given us a venue that allows entire families to walk through history, as their family members record their stories on film. This is going to be an event to remember. Some people are still unaware of what a local treasure this air museum really is. A big thanks to Steve Barber Jr., commander of the So Cal Wing of the CAF, for teaming up with us and making his location available to us."
The Veteran's History Project (VHP), sponsored by the Library of Congress, stores and archives the stories of America's veterans.
The United States Congress created the Veterans History Project in 2000. The authorizing legislation (Public Law 106-380), sponsored by Representatives Ron Kind, Amo Houghton, and Steny Hoyer in the U.S. House of Representatives and Senators Max Cleland and Chuck Hagel in the U.S. Senate, received unanimous support and was signed into law by President William Jefferson Clinton on October 27, 2000.
###