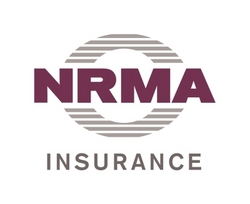 if we're at the wheel we should only be concentrating on our driving and the cars around us
(PRWEB) June 10, 2010
Queensland drivers will be making themselves right at home at the wheel this Queen's Birthday long weekend, according to new research from NRMA Car Insurance.
The insurer has revealed more than a quarter of Queenslanders spend more time in their car now than they did five years ago, but not all of it is spent on just driving.
A survey of 500 Queensland drivers revealed that in addition to driving:

more than 40 per cent eat a fast food meal;
one quarter drink coffee or tea;
one quarter stay in touch via email, SMS or phone;
one in six have breakfast; and
more than a third argue with a passenger.
NRMA Car Insurance corporate affairs manager Sue Hawkins said the results showed technology and a lack of time were enticing drivers to split their attention between the road and other activities.
'It may be tempting to squeeze in a bite to eat and a phone call while we're in the car, but if we're at the wheel we should only be concentrating on our driving and the cars around us,' she said.
'We realise everyone leads busy lives, but that shouldn't compromise safety. Losing focus, even for just a split second, can cause a driver to have a collision.'
The research also showed some people took care of their personal grooming on the go, with nearly four per cent of drivers admitting to shaving, plucking eyebrows, brushing teeth or applying makeup.
Other drivers found it hard to be offline, confessing to using Facebook or Twitter (4 per cent) while they are behind the wheel.
'Our research showed 40 per cent of us spend an hour or more in our cars every day, so it may be tempting to try and multi-task in the driver's seat,' Ms Hawkins said.
'The fact is if you're treating your car like your office, your kitchen or your bathroom, you're probably not paying enough attention to the road.
'Try and take care of eating, grooming, text messages and phone calls before you hit the road. If you need to do something other than driving, the safest thing to do is pull over.'
Based on research by Pure Profile commissioned by NRMA Insurance in February 2010.
NRMA Insurance QLD is a leading insurance provider, offering Home Insurance, Car Insurance, Motorcycle Insurance, Travel Insurance, Business Insurance, Boat Insurance, Health Insurance and Caravan Insurance in Queensland.
###