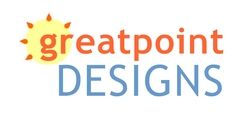 An ability to meet the person who will be working on your website is important.
Reisterstown, MD (PRWEB) June 9, 2010
The main goal of Great Point Designs is to help small- to medium-size businesses obtain or improve their online presence.
Many business owners feel like it costs a lot more to create and maintain a website than it actually does. Based on our experience, people prefer to do business with local companies, even though virtually everything website-related can be done via e-mail, phone or fax. "An ability to meet the person who will be working on your website is important." –Larry Jr, President of Great Point Designs.
Great Point Designs is able to reach a large demographic of customers because of the wide variety of services offered. The company offers everything from custom-designed database-driven websites to less-expensive WordPress-powered sites that can be up and running in a matter of hours. Great Point Designs also offers logo and graphic design, as well as business branding services.
The newest service Great Point Designs is offering to all existing and potential clients is mobile websites design. There's a growing population of mobile users, and many of them no longer want to inconvenience themselves by having to view regular websites on their mobile devices. They prefer to visit, search and buy from websites that have a mobile companion. In reality, viewing a regular site in a mobile browser can be a frustrating experience. Not optimized for the mobile web, regular web pages and images take too long to download. There's a lot of horizontal scrolling involved because mobile browsers are a lot smaller than traditional ones. The idea behind a mobile site is to attract a younger, growing community of mobile Web surfers and to make local products and services available to them.
You can find more information on our company website at http://www.greatpointdesigns.com.
# # #