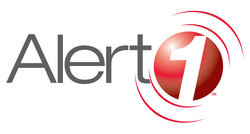 "It is estimated that 50% of prescriptions dispensed annually are not taken correctly and that 30% of all hospital admissions for people over the age of 65 are directly attributable to medication non-compliance," noted Alert1 CEO Russell Poore. "Our goal
Williamsport, PA (PRWEB) June 9, 2010
June is National Safety Monday and Alert1™, a leading national provider of medical alert systems and services, is introducing an automated medication dispenser system to help address the serious issue of non-adherence to medication regimens affecting our society and more importantly a major cause of hospitalization for our seniors. The new service, which includes the dispenser unit, tamper proof lock, and back up battery will be available starting June 9, 2010.
"It is estimated that 50% of prescriptions dispensed annually are not taken correctly and that 30% of all hospital admissions for people over the age of 65 are directly attributable to medication non-compliance," noted Alert1 CEO Russell Poore. "Our goal with the introduction of the MedReady service is to provide our customers with an easy to use solution that will simplify the taking of scheduled doses of medication, allowing greater independence, better health and quality of life plus peace of mind for our customers and their families, friends and caregivers."
The basic MedReady dispenser holds 28 doses of dry medication such as pills or capsules and can be set for the desired dosing schedule to dispense up to 4 times per day. The audible alarm, similar in tone and volume to a beeping microwave alarm, can be programmed to sound for different time increments. The unit is designed for proper medication management, safety and ease of use. It is also tamper proof, with medication under lock and key, and includes a 48-hour rechargeable battery back-up for power failures or travel.
The MedReady dispenser is available at Alert1 on the web http://www.alert1.com or via phone at 866-581-4540 – via two purchase options; a MedReady Monthly Installment Plan of $10.95 per month or a single payment of $149.95. Also available for purchase, additional medication trays that enable for easy set-up of multi-week medication distribution for just $19.95.
"The addition of the automated dispenser system to Alert1's portfolio of products and services reinforces the company's commitment to health and wellness, particularly for elderly individuals who live alone and value their independence," said Christine Roberts, Alert1's Vice President of Marketing.
The company's web site also includes a "Living Well" section with Interactive tools, helpful articles, medication management guidelines, plus tips for living safely and independently. For more information about the MedReady automated medication dispenser system, or other personal alarm systems and services, visit http://www.Alert1.com.
###