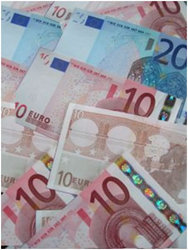 It's a front seat to hear some of the best views and insights on ever changing global economic developments
New York City (PRWEB) June 9, 2010
TradeTheNews.com, the leading provider of breaking Futures, FOREX and Equity news analysis, is proud to present "Handicapping Central Bank Monetary Policy for the Remainder of 2010" June 10th 4:30pm EST, 9:30pm GMT
Presented by Jessica Kurjakovic, TradeTheNews.com and John Netto, President, M3 Capital
Panelists include:
Scott Colburn - Head of Fixed Income Trading, The Hanley Group
John Floyd - President, Floyd Capital Management
Bill Glenn - Director, Rates Trading, TD Securities
Jessica Hoversen - Fixed Income and FX Analyst, MF Global
Dan Wilcox – FX Analyst, TradeTheNews.com
This prestigious panel will cover the following topics:

Will the rise of Libor impact the markets for the rest of 2010?
Will carry trade currencies experience the same volatility as 2008?
Is the dollar's re-emergence as a safe haven currency a short term phenomenon?
Have Global Central Bank Policy expectations shifted due to recent market events?
Webinar Details:
Title: Handicapping Central Bank Monetary Policy for the Remainder of 2010
Date: Thursday , June 10, 2010
Time: 4:30pm EST; 9:30pm GMT
Cost: Free To Investment Professionals
Sign Up: https://www1.gotomeeting.com/register/913967313
About TradeTheNews.com
Markets move in seconds when economic data and corporate news hit the wires. Lightning-fast access to accurate intelligence - this is the edge a TradeTheNews.com membership gives professional traders to keep them ahead of the curve. Featuring multiple analyst squawks, steaming headlines and access to on-demand research, TradeTheNews.com gives elite traders a venue to share and gather intelligence in an interactive manner.
###