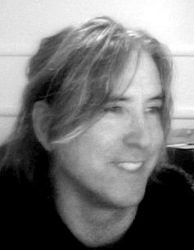 What You Don't Know About YouTube
(PRWEB) June 9, 2010
Gregory Markel, president and founder of Infuse Creative, will pull from his 15 years of search engine marketing and optimization, video, multimedia and rich media SEO and SEM, YouTube video search, and online and mobile video experience to share marketing insights with the crowds at SMX Advanced, Seattle, WA, Bell Harbor International Conference Center.
Gregory will speak on a panel titled "What You Don't Know About YouTube" focused on sharing valuable insights for marketing video on the premier destination for video viewers. Gregory will also share detailed strategies and effort maps for creating viral buzz and bang for entertainment related video's on YouTube.
One of the first providers of search engine marketing in 1996, Gregory is considered one of the top authorities on SEO, search marketing and optimization as evidenced by the many major global brands and media companies he and his company Infuse Creative have taken into search for the first time over the years which includes, Mazda, Warner Bros., Sony, Universal, Realty Executives, EA, and others.
Gregory has been a guest speaker at numerous global search marketing conferences, webinars, and universities since 2000, including SMX, SES – Search Engine Strategies, Pubcon, Cal Tech, MTSU, and the USC Annenberg School of Communications and Digital Future.
Gregory has also been a featured expert video search marketing analyst on FOX Business News "Money for Breakfast" with host Alexis Glick, where he provided his expert opinion on the viral marketing effectiveness of the General Motors YouTube video, "U.S. Auto Industry and Ripple Effect.": http://bit.ly/2JEh5w and has been quoted within leading marketing publications including Advertising Age magazine about search engine optimization and marketing strategies for Microsoft's Bing search engine: http://bit.ly/1fBfHH .
About Infuse Creative: http://www.infusecreative.com
Infuse Creative, founded by Gregory Markel, has provided search engine optimization, social media, mobile, reputation management, and digital marketing services and technology to an extremely diverse range of clients, including Mazda, Gibson Musical Instruments, New Line Cinema, Warner Bros., Participant Media, Pacificare, The BBC, Ed Hardy, Led Zeppelin, CBS, FOX, The National Geographic Channel, Reality Executives International, Sony, Universal Vivendi, and many more. Follow us on Twitter: http://twitter.com/infusecreative
About SMX: http://searchmarketingexpo.com
No one has been programming search marketing conferences longer than the Search Marketing Expo content team. No one. Our people created the world's first major search marketing conference and expo in 1999, and we've overseen over 50 search marketing events since.
Press Contact:
Jennifer Sampson
323-960-7790
jennifer (at) infusecreative (dot) com
###