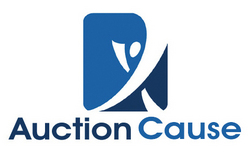 In a time where nonprofits are challenged to find creative revenue sources, we have seen a tremendous outpouring of generosity from celebrities across the spectrum of the entertainment industry.
Los Angeles, Calif (Vocus) June 10, 2010
Auction Cause, the leading online cause marketing agency for unique and memorable celebrity driven auctions has seldom had a lineup like this. "In a time where nonprofits are challenged to find creative revenue sources, we have seen a tremendous outpouring of generosity from celebrities across the spectrum of the entertainment industry.", commented Eric Gazin, President of Auction Cause. "We have many bidders who want to take part in a once in a lifetime experience, buy a piece of rare memorabilia, or just give to a cause they believe in. TV shows, brands, and celebrities realize they now have a safe way to fundraise, drive viewership, and showcase the good they are doing through cause marketing with us", he added.
Those visiting http://www.auctioncause.com will be able to some very special Father's Day shopping as well as treat themselves to the kinds of auction items rarely offered to the public at any price. Highlights include:

Curb Your Enthusiasm fans are rejoicing over the unique chance to take part in its filming with this walk on role part, donated by Larry David himself to support University Synagogue in Brentwood, CA. Auction ends June 14th.
David Lee Roth's customized Tacoma acoustic guitar, complete with his drawing on it, is now available. Money raised will support The Leukemia & Lymphoma Society. Auction ends June 17th.
Universal Music Group is supporting Nashville flood relief with an ESP LTD SA-2 Electric Guitar signed by Bon Jovi, complete with certificate of authenticity. The auction ends June 14th.
The City of Hope is offering both a Keifer Sutherland signed guitar, plus memorabilia from its just completed celebrity softball game played in Nashville. Auctions begin to end June 14th, but new items will be added as well to keep the excitement going.
Sean Hannity is offering one lucky winning bidder the chance to come visit him at the taping of his Fox News show in New York, along with some time to chat about politics. City of Hope is also benefiting from this auction which ends June 10th.
Tickets & meet/greet with the band Lady Antebellum at any stop on their current tour. Proceeds benefit City of Hope and the auction ends June 13th.
Meet Dave Koz in Houston on June 27th, or win a 2009-2010 Boston Celtics team signed basketball with certificate of authenticity and support Starlight Children's Foundation. Auctions end June 11th.
Support the Epilepsy Foundation of Greater Los Angeles by bidding on a Funny Or Die produced short written by the in-house staff at http://www.funnyordie.com and starring you and a few members in your immediate gang. Auction ends June 19th.
Upcoming auctions include:
Fashion items from Miley Cyrus' own closet
Meet Howard Stern and watch him do his morning show live
Toby Keith signed guitar
LaLa Vasquez' own designer clothing and even a Carmelo Anthony owned diamond cross
Country Music Television Awards Show signed items from the biggest names in the business
Kim Kardashian & Kourtney Kardashian fashions, jewelry, and handbags
Farm Aid experiences and memorabilia
Dinning with Dina & Caroline Manzo from Real Housewives of New Jersey & Myworkbutterfly.com gift pack
Khloe Kardashian and Lamar Odom clothing, shoes, and accessories
Follow Auction Cause on Twitter at http://www.twitter.com/auctioncause to receive the latest alerts on all their auctions when they go live.
About Auction Cause
Auction Cause, a premier cause marketing agency, works with A list celebrities, brands, and nonprofits on their cause marketing and social media programs. For more information, please visit http://www.auctioncause.com or call them at (323) 655-0554 to learn about their unique services that have yielded over $12 million in sales for clients since 2005.
Media contacts: Taylor Robles (323) 655-0554 or taylor at auctioncause dot com.
###