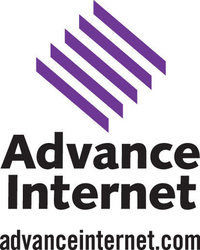 "It is not about how many followers you have, but how reputable those followers are"
Jersey City, NJ (PRWEB) June 10, 2010
During his presentation at the SMX Advanced trade show in Seattle this week, Advance Internet's John Shehata contrasted the "traditional" ranking factors used to determine standard search results, with the new ranking signals behind Google's rapidly evolving real-time search results. As Shehata explained, some of these new signals include factors like user authority, microblogging "freshness", number of followers, quality of followers, and the ratio of followers compared to the number of people followed.
"It is not about how many followers you have, but how reputable those followers are", Shehata said.
John Shehata (@JShehata) shared the panel with some of the top experts in search engine optimization and real-time search, including Chris Silver Smith, Director of Optimization Strategies, KeyRelevance, and Stew Langille, Vice President, Marketing, Mint.com. The panel was moderated by Danny Sullivan, Editor-in-Chief, Search Engine Land and Todd Friesen, VP of Search, Position Technologies.
Here are some of the highlights shared via Twitter on the session:
@Greg_Beddor: Very impressed with @jshehata presentation today, brilliant! #smx
@jtbartoli: @jshehata outstanding presentation john! #smx
@adCenter: John Shehata (@jshehata): It's not about how many followers, rather how reputable those followers are #SMX
@w2scott: Listening to @JShehata talking real-time search at #smx #1a2 - great granular data.
@richardbaxter: The real time search panel, John Shehata particularly, was great. So much info it's going to take a while for me to write up.
@DannyHsu Enjoyed the real time search lunch with @jshehata. Thanks John. #smx
@si1very: @thewebguyfl Both @slangille & @jshehata had some really great, sophisticated info. Watch for blog posts outlining our content!
@BruceClayInc: The freshest advice on real-time search & SEO from @slangille @JShehata
@si1very & @dannysullivan http://bit.ly/aqnbFI #SMX #Liveblog
@FathomSEO: Thanks @jshehata for all of the great information on Real-Time Ranking Factors. #SMX #1a2
@aaprendiz: Good tips from @jshehata #smx
@kristinaeichorn: "It's not about number of follwers, but quality of follwers." Improve your influence, impact with quality followers. (@jshehata) #smx
John Shehata manages SEO and SMO "Social Media Optimization" for 12 local news websites that are affiliated with more than 25 daily newspapers. In addition to managing the day-to-day operations of his SEO team, he is also responsible for developing and implementing high-level strategies for optimizing online classified content for Advance Internet's 12 local news sites. John has trained many of Advance Publications' newspapers, writers, journalists, and editors on SEO and how to write news stories while keeping SEO top of mind.
Advance Internet, Inc. (http://www.advanceinternet.com), based in Jersey City, NJ, is a leading creator of highly interactive, online community-based news and information Web sites created in alliance with over 25 newspapers affiliated with Advance Publications Inc. Advance Internet's Web sites are the number one local news and information online destinations for the markets they serve. The Web sites include al.com, cleveland.com, MLive.com, NJ.com, NOLA.com, OregonLive.com, SILive.com, syracuse.com, MassLive.com, PennLive.com, and lehighvalleylive.com.
About SMX Advanced http://searchmarketingexpo.com/advanced/
# # #