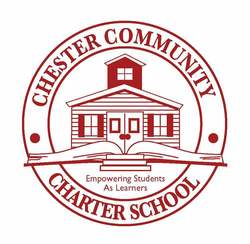 Chester, PA (Vocus) June 10, 2010
Chester Community Charter Middle School (CCCMS), the largest charter school in Pennsylvania, will be holding its 8th Grade Graduation Ceremony for 138 students, the fourth such graduation program since the middle school' was established in 2006. More than 800 people are expected to be in attendance.
Continuing the school's tradition of preparing its students for the most academically challenging high school programs, the school's graduates will go on to continue their education at the following institutions, among others: Cardinal O'Hara, New Beginnings Academy, World Communication Charter, Allied Health High School, Delaware County Christian School, Archmere Academy, Ursuline Academy, Philadelphia High School For Creative and Performing Arts (CAPA), Charter High School for Architecture and Design (CHAD), Penncrest High School, Brandywine High School and The School of Science and Discovery.
Recently, at the Mayor's 5th Annual Scholars Award program, here, which recognizes students in grades 8-12 for stellar achievement in scholastic and community focused activities, 43 of the recipients, out of 91 students awarded, were Chester Community Charter School students; 27 from this year's 8th grade graduating class and 16 alum of CCCS.
WHO:

Vahan Gureghian, CEO, Charter School Management
Steve Lee, CEO, Chester Community Charter School
Dave Clark, executive director of student services, Chester Community Charter School
Keynote Speaker Shepard A. Garner, Director of Accounts & Finance, City of Chester
Judge Spencer Seaton, board member, Chester Community Charter School
Joe Kelly, board member, Chester Community Charter School
Peter Barrow, board member, Chester Community Charter School
CCCMS Principals and Administrative Staff
138 8th grade students and their families
WHEN: Thursday, June 10, 2010
6:00pm
WHERE: Ramada Inn
76 Industrial Highway
Essington, PA 19029
###