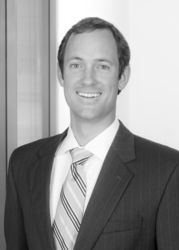 "360 Commercial Partners offers the only platform designed to maximize client service and results in the new world of commercial real estate." - Steve Wagner
IRVINE, Calif. (PRWEB) June 10, 2010
360 Commercial Partners, a commercial real estate firm based in Irvine, California, today announced that one of Orange County's top industrial brokers, Steve Wagner, has joined the firm. Wagner will serve as Associate Director of the 360 Commercial Partners' Industrial Advisory, and will work closely with the Advisory's Director, Zachary Niles, to provide unparalleled commercial real estate consult to discerning property owners and occupiers throughout Southern California.
"Steve Wagner is known for his unwavering dedication to client service, the cornerstone of the 360 Commercial Partners platform," said Louis J. Tomaselli, 360 Commercial Partners founder and managing partner. "Steve has impressive expertise in the leasing and disposition of Industrial and R & D holdings, and he will be an incredible asset to our clients and team."
Prior to joining 360 Commercial Partners, Wagner served as a Senior Associate within CB Richard Ellis' Newport Beach, California office. During his nine-year tenure, Wagner ranked as a leading industrial sales and leasing professional. Wagner has an impressive list of long-term clients which include La Jolla Pacific, SSF Autoparts, Exhibit Works, Rainbow Sandals, Neomend, and TSW Wheels, among others.
"I have built my success by delivering unmatched service and results to my valued, long-standing clients," said Wagner. "360 Commercial Partners offers me the opportunity to extend my commitment to these clients with innovative marketing and aggressive advertising."
With its headquarters at 2211 Michelson in Irvine, and a network of hand-selected affiliates worldwide, 360 Commercial Partners offers clients the expertise of a top-performing team of commercial real estate professionals with an unwavering dedication to delivering best-in-industry results and five-star client service. The firm's five advisory groups specialize in industrial, office, investment, development and consulting for commercial real estate clients, including many Fortune 500 companies.
For more information about 360 Commercial Partners, please visit http://www.360CommercialRE.com or call 949.296.3600
###