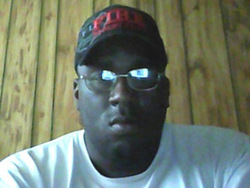 "In 2010, any time a Black man is shot, tied up with ropes and dragged ten miles to his death by white men, it is a lynching and an automatic hate crime. We call on President Barack Obama to stand up and deal with hate crimes happening under his watch.
Washington, DC (PRWEB) June 10, 2010
Press conference and Mass Outrage March Against Hate Crimes in regards to South Carolina dragging death/alleged hate crime and murder of brother Anthony Hill. Gregory Collins, Caucasian, has been arrested.
1. Press Conference: Thursday, June 10, 2010. Begins at 2:00 p.m. sharp
Representatives from Black Lawyers For Justice and the New Black Panther Party For Self Defense and community residents will speak
2. Mass March Against Hate Crimes In Newberry County, South Carolina. Saturday June 26, 2010. Begins at 11:00 a.m.
Attorney Malik Zulu Shabazz will lead Black Lawyers For Justice, the New Black Panther Party for Self Defense, county community leaders, residents and outraged Blacks from throughout South Carolina, Georgia, North Carolina and nationwide will stage a major resistance march against hate crimes and the dragging death/lynching of brother Anthony Hill. A Caucasian, Gregory Collins, has been arrested for the crime.
Locations of both Thursday 6/10 Press Conference and Saturday 6/ 26/ 2010 mass march:
Newberry County Magistrate Building
3239 Louis Rich Road
Newberry, South Carolina 29108-1540
Statement of facts:
According to Newberry County law enforcement Greg Collins (white), shot and killed brother Anthony Hill, tied his body to a pick up truck and dragged his body for over ten miles. Judging the size and weight of the two men and the difficulty of tying up and attaching Anthony Hill to Collins' truck bumper, Black Lawyers For Justice does not believe Collins acted alone.
When Collins was arrested, Newberry County Sheriff Lee Foster said in Collins' rented mobile home, agents discovered dozens of assault-type weapons, a shotgun, knives, ammunition and several handguns now being tested to find out if one of them was used to kill Hill.
The shooting death of this Black man whose body was dragged for several miles is being investigated as a possible hate crime after the arrest of a white man he worked with, South Carolina's state police chief said. Gregory Collins, 19, is charged with murder and made his first court appearance Thursday. No bond was set and he did not yet have an attorney, Newberry County Magistrate Ron Halfacre said.
The FBI was in Newberry County in central South Carolina on Wednesday assisting in the investigation of the shooting death of Anthony Hill, 30, State Law Enforcement Division director Reggie Lloyd told the State newspaper. "We don't yet have a definitive motive for all this," Lloyd said.
Hill's body was found around 4:30 a.m. Wednesday on U.S. Highway 176 and Newberry County sheriff's deputies followed a trail of blood from Hill's body back to Collins' mobile home.
For several hours, Collins refused to come out and SLED agents fired tear gas into the home, prompting him to surrender, Lloyd said. Collins was not armed when he was arrested, but Newberry County Sheriff Lee Foster said he had an empty pistol holster on his side. Hill and Collins worked together at a chicken processing plant in Newberry County, Lloyd said. Neither man had a serious criminal record.
"We don't want to attribute something to Collins that isn't necessarily true," Lloyd said. "But out of precaution, given the circumstances, we are investigating the racial angle."
Newberry County Sheriff Lee Foster said Collins and Hill spent most of Tuesday together and were at Collins' mobile home late Tuesday evening into Wednesday morning when Hill was shot.
Foster said Collins then attached a nylon rope around Hill's body and began dragging it behind his truck, apparently until the rope snapped several miles later.
The tree-lined road along which county authorities say Hill's body was dragged for nearly 11 miles winds through hilly areas before opening up into gated properties of large country homes interspersed with older farmhouses. On Thursday, a foot-wide dark stain was visible in the right hand lane of the asphalt roadway, a mark authorities planned to wash away later in the afternoon. Hill's body was found near a local elementary school, whose children were on a half-day schedule. The local high school was scheduled to hold commencement exercises Thursday evening- according to county authorities.
Why we are upset and why are we marching in Newberry County, South Carolina on June 26th?
1. Legal Injustice: "The dragging death of Anthony Hill is a sadistic and brutal hate crime and Gregory Collins should be charged and tried with a federal hate crime and not merely in state county court. As in the James Byrd case in 1998 in Jasper, Texas, the use of ropes to tie a Black man up and drag him behind a pick up truck until he is just blood and bones is clearly a modern day lynching used to not only murder the immediate victim, but also spread fear amongst the wider black population and society."
"Since President Obama has been elected there has been a noted spike in hate crimes and racist acts toward Blacks, Mexicans and Hispanics. We call on President Barack Obama to stand up and deal with the reality that this has not become A 'post-racial society.' In fact things are getting worse. With the rise of the Tea Party and other Confederates, demanding to 'take their country back' certain aspects of society have become even more polarized and extremely dangerous." -- Attorney Malik Zulu Shabazz- on behalf of Black Lawyers For Justice
2. SELF DEFENSE: "We can not allow Black people to be tied behind pick up trucks and dragged and murdered and do nothing about it. Therefore, under our Second Amendment Rights, and our Divine Rights of self protection and self defense we will be mobilizing the Black communities of South Carolina and other areas to organize like never before to defend themselves against racist attacks and violence so that there will be no more Anthony Hill cases while we live. This is a long-term effort, not a quick-fix solution." -- Attorney Malik Zulu Shabazz- on behalf of the New Black Panther Party for Self Defense
Organizers plan on bringing hundreds, if not thousands, into Newberry County from surrounding counties and states for a massive March Against Hate Crimes to make it clear that these acts will not be tolerated and that self defense is a moral duty. Black Lawyers For Justice will offer legal help to the family while the New Black Panther Party will help organize the brothers and sisters for permanent self defense and political power and self determination.
"In 2010, any time a Black man is shot, tied up with ropes and dragged ten miles to his death by white men, it is a lynching and an automatic hate crime. We must organize in every way to legally and physically defend ourselves if we are to survive." -- Minister Hashim Nzinga, National Chief of staff, New Black Panther Party
Tweets: http://www.twitter.com/scarolinahate
# # #