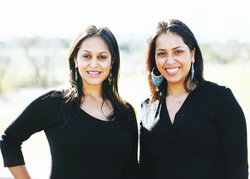 Greenista.com is a true passion of ours. We live the eco-friendly lifestyle day in and day out and enjoy sharing that with those around us.
Houston, TX (PRWEB) June 15, 2010
Love free stuff? Who doesn't? Just in time for summer, Greenista, the newest, most eco-licious website is excited about giving away over $130 worth of amazing eco products to the first 1,000 subscribers for the month of June.
Readers can win eco-licious swag during the month of June when they sign up for Greenista's free daily newsletters. Check out their 5 fabulous green June giveaway items – perfect summer essentials for any Greenista Girl.
1. FEED Bag ($60 value)
2. Green Garmento Bag ($11 value)
3. Revolution Organics All Over Skin Cream (2 oz; $33 value)
4. Rusk Sensories Conditioner (59 ml; $12 value)
5. Omyst Herbal First Aid Spray (1 oz; $22 value)
Greenista is also expanding social media efforts with Facebook, Linkedin, and Twitter by training local high school students in order to give young women an online presence and feel empowered. These high school students will get invaluable training and will also be an important part of the June giveaway process.
Greenista will also partner with other green sites and host guest bloggers like Tatyanna Wright, founder of Haute Mama. Wright already blogged about Pregnancy Awareness Month in May with many more great topics on the horizon.
About Greenista: Greenista is the new go-to site for a fashionable eco fix. Monday thru Friday, Greenista will send a green tidbit on one eco-fabulous topic or products that benefit the reader and the planet. Don't worry, it's not all preachy or intended to be guilt-inducing, the goal is to provide eco-friendly -- and stylish -- alternatives to things people already covet.
The green movement can be overwhelming so with small steps, it'll become easier for everyone to lead a green lifestyle in one way or another – whether it's trading a Hummer for a Prius or swapping that chem-laden lipstick for an eco version. Greenista strives to be the number one source for all things eco-licious in style, mama, home, news, and food.
Sign up for Greenista's free daily eco-licious newsletter today and this great giveaway at http://www.Greenista.com.
###