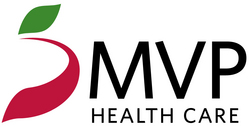 Schenectady, NY (Vocus) June 10, 2010
MVP Health Care and its healthcare marketing partner, Media Logic, are the winners of three gold awards and one merit award at Healthcare Marketing Report's twenty-seventh annual Healthcare Marketing Awards.
The Healthcare Marketing Awards, sponsored by Healthcare Marketing Report, are the oldest, largest and most widely respected national healthcare advertising awards competition, recognizing excellence in the field of healthcare marketing and advertising. Healthcare organizations and their partner agencies are awarded Gold, Silver, Bronze or Merit awards for development and delivery of exceptional campaigns within thirty-two categories. In 2010, the competition's more than 4,000 entries were judged by a national panel of judges on creativity, quality, message effectiveness, consumer appeal, graphic design and overall impact.
MVP Health Care and Media Logic received several awards in this year's competition:

The MVP Health Care "A Leader in Innovation" sales collateral, designed to enhance MVP's position as a thought leader and innovator within the healthcare industry, received a Gold award in the Brochure category.
The MVP Health Care logo redesign, which evolved the MVP brand for a modern and sophisticated healthcare marketplace, received a Gold award in the Logo/Letterhead category.
The MVP Health Care "What Works" radio series, which generated awareness of MVP Health Care's innovative plans and unique health and wellness programs, received Gold in the Radio Series category.
The MVP Health Care Medicare campaign, which featured actual MVP members describing the advantages of MVP in testimonials TV, web and print, received a Merit award in the Total Campaign with TV category.
For more than 15 years, MVP Health Care and Media Logic have been strategic marketing partners – working together to build MVP's position as one of the nation's top health insurance companies, consistently raising the bar for quality, innovation and wellness.
About MVP Health Care
MVP Health Care, Inc. is a family of companies offering a range of health benefit plans and options combined with leading-edge wellness programs that help reduce health risks and control health care costs. MVP distinguishes itself by combining the wide range of health benefit plan options offered by large insurers with the attentive service and flexibility normally associated with a smaller company. MVP Health Care, Inc. serves more than 750,000 members across New York, Vermont and New Hampshire. For more information visit http://www.mvphealthcare.com
About Media Logic
Media Logic, a leader in marketing innovation, is ushering in a new era of conversation-centric marketing, putting social at the center of business to achieve better customer engagement, advocacy and revenue growth. Combining more than 25 years of experience with its breakthrough Zeitgeist & Coffee social management program Media Logic is helping organizations harness the power of social media to drive marketing strategy and brand evolution. Visit: http://www.mlinc.com | http://www.twitter.com/medialogic | http://www.facebook.com/medialogic
# # #