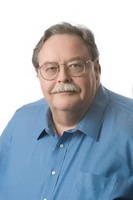 Solomon Associates' engagements across Asia have expanded rapidly as more operators seek a data-driven approach to improving performance, efficiency and margins
Dallas (Vocus) June 11, 2010
Solomon Associates, the leading performance improvement company for the global energy industry, announced that it has named Michael Hileman its vice president for Asia and opened new offices in Singapore on June 1 to meet the growing needs of clients of the Pacific Rim and South Asia.
"Solomon Associates' engagements across Asia have expanded rapidly as more operators seek a data-driven approach to improving performance, efficiency and margins," said Dale Emanuel, president of Solomon Associates. "Mike Hileman, one of our top executives, will spearhead our efforts to strengthen our presence and enhance our level of service to the region."
Hileman brings more than 30 years of experience in the global petroleum industry as both an operator and consultant. Before joining Solomon Associates in 1996, he served in leadership roles for companies including Atlantic Richfield, Charter Oil Company, and Ultramar Inc.
"More than 80 percent of the world's refining facilities entrust Solomon Associates with their most sensitive operational data, which we use as the basis for a proprietary, confidential comparative analysis that helps our study participants to identify gaps in their performance," Hileman said. "We then work with clients to close these gaps by improving work practices and business processes using industry best practices as a foundation."
Solomon Associates helps refineries, chemical plants, product terminals, pipelines and power plants identify and address opportunities for operational improvement without spending major capital. Solomon Associates also helps energy companies that are in the process of building new plants to ensure that new facilities perform as intended and meet ROI objectives.
Contact information for Solomon Associates' Singapore office is as follows:
81 Clemenceau Avenue
#04-15/16 UE Square
Singapore 239917
Phone: (65) 6830 8447
Fax: (65) 6830 8451
About Solomon Associates
Based in Dallas, HSB Solomon Associates LLC is the world's leading performance improvement company for energy companies seeking to identify and close gaps in operational performance. Combining proven, patented methodologies with objective data analysis, and led by a team steeped in hands-on operational experience, Solomon Associates consistently helps clients with energy-intensive assets achieve greater efficiencies, enhanced reliability, and improved margins. Solomon Associates is part of HSB Group, Inc. To learn more about Solomon Associates, visit http://www.solomononline.com.
Scott Baradell
972 235 3439
sbaradell(at)ideagrove(dot)com
###