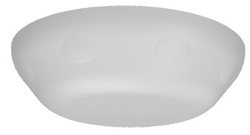 Security is paramount in South Africa and the police recognise that they must use the best quality products to ensure the World Cup will be a success
(PRWEB) June 11, 2010
Colonel Chris Jonck, Commanding Officer of SAPS said,
"The soccer officials could not spot the dome antennas, they blend in with the surrounding structure and are just what they wanted!"
Christopher Jesman, Managing Director of Panorama Antennas added, "This demonstrates once again that Panorama's products are at the forefront of TETRA technology. Deployment at key events such as this only goes to reinforce Panorama's position as the world leader in TETRA antennas. Security is paramount in South Africa and the police recognise that they must use the best quality products to ensure the World Cup will be a success."
or additional information on the new WM11-ABOX & WM11-DBOX range or to order samples, call Panorama Antennas or visit http://www.panorama-antennas.com/uk/products/inbuilding_tetra.html
About Panorama Antennas Ltd:
Panorama Antennas, a family business now in its 3rd generation, is a leading designer and manufacturer of antennas for radio communications. Established in London in 1947, Panorama started life as a company manufacturing consumer products. By 1952, buoyed by huge demand for TV's in the UK, Panorama had moved into the manufacturing of components for televisions including antennas. Today, Panorama is a major producer of antennas for telecommunications and electronics companies around the world employs over 50 people and has 8 overseas sales offices.
Contact:
Mark Jesman, head of marketing
Panorama Antennas Ltd
+44 (0)20 8877 4444
http://www.panorama-antennas.com
# # #