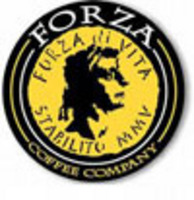 What makes this next new store location even more unique is the fact that the franchise owners of this store are three Tacoma Police Officers.
Seattle, WA (PRWEB) June 11, 2010
Forza Coffee Company, is excited to announce its fourth new store opening since the tragic incident involving four Lakewood Police officers on November 29th, 2009. Forza's stability and success since the tragedy is a direct result of the thousands of customers which have supported the brand and have become a part of the "Forza Experience". Additionally, the company and its specialty coffee products have been awarded for the second year in a row, Best Coffee, by South Sound Magazine. It is an honor to be recognized as such in this market, arguably the Mecca and heart of the specialty coffee industry.
What makes this next new store location even more unique (5101 25TH Ave. NE Suite 4 – near UW/UV/ and Burke Gilman Trail on 25th) is the fact that the Franchise owners of this store are three Tacoma Police Officers and one of the officer's wife. Rich Kim, Dave Johnson, and Nick and Jamie Jensen, shortly after the tragedy, began to frequent the many Forza shops in Pierce County for their daily coffee purchases. The police officers, who had worked together for several years, had casually discussed opening a business together, and once they found out that Forza was a franchise, they all felt this was an ideal business model to pursue. Forza offers the training and business management skills and tools to train first time small business owners, and they also provide assistance in securing SBA loans for their franchise prospects.
The officers and Jamie, all intend on keeping their current jobs, but they are anxious to begin a business which they hope will turn into a cluster of several Forza stores over the next 5 years. Rich received his degree from the University of Washington and loves the opportunity to interact with the students and faculty once again. Dave, an ex Army Ranger and now a member of the K-9 program, is anxious to be a part of a business that is focused on interaction and communication with customers and he loves returning to Seattle where he grew up. Nick and Jamie, a young couple who live in Gig Harbor and have two lovely daughters, have family and friends in the UW/University Village area and they are looking ahead some ten or twenty years and for their Forza Store(s) to provide financial security and to provide additional income to fund their daughter's college education.
Forza is a unique business opportunity that offers franchises to "Middle America" (middle income people and families). Rich, Dave, Nick and Jamie are members of "Middle America" with exceptional work ethic, strong family values, and unquestionable integrity. Forza is delighted to have them aboard and is even more excited about the potential of them owning multiple stores in the years to come.
This store at 5101 25th Ave. NE, Suite 4 is scheduled to open at 8:14am on Saturday June 12th, 2010. Come join us and meet this special group of Franchise owners and their team of baristas.
The owners and Forza CEO are available this week for phone or face to face interviews if desired.
Regards,
Brad Carpenter
CEO, FORZA LLC
253 380-2782
brad(at)forzacoffeecompany(dot)com
Rich Jennings
Managing Partner, FORZA LLC
206 255-1299
rjennings(at)ejtinc(dot)com
# # #