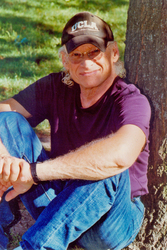 Dustin Lance Black, Oscar-winning writer of Milk comments, "In his legendary lectures, and now in this book, [Richard Walter] kicks you in the tail, gets you laughing, and with invaluable specifics, makes that blank page seem surmountable."
Los Angeles, CA (PRWEB) June 11, 2010
It's easier to win admission to the Harvard Medical School than a seat in Professor Richard Walter's legendary screenwriting seminar at the UCLA School of Theater, Film & Television. Among those few who are lucky enough to find a slot, many will see their careers soar. Walter knows what it takes to write a script that sells. He takes you all the way, from idea to draft to studio deal. Those not able to take his class can now profit from his guidance in his new book, ESSENTIALS OF SCREENWRITING: The Art, Craft and Business of Film and Television Writing (July 2010 / $16) from Plume.
In this completely updated book, which includes also brand new material, Walter integrates fundamental principles from Screenwriting with material from its companion text, The Whole Picture. It includes advice on how to transmit your idea from page to screen. Alumni of Walter's classes include screenwriters of mega-million blockbusters, Oscar-winners, and iconic indies. They also staff television's most successful TV series, both in broadcast and cable. As mentor to such writers, Walter is among the most influential figures in the entertainment industry.
The topics Walter addresses in ESSENTIALS OF SCREENWRITING and will highlight at the June 30th workshop, include:

How to write dialogue that can be spoken
The all-important art of revision, revision, revision
How to get an agent (and what to do once you've got one)
How to get paid for your work
Many heavy-hitters in Hollywood consider Richard Walter a best friend to writers. For example, Dustin Lance Black, Oscar-winning writer of Milk comments, "In his legendary lectures, and now in this book, [Richard Walter] kicks you in the tail, gets you laughing, and with invaluable specifics, makes that blank page seem surmountable."
Now, with ESSENTIALS OF SCREENWRITING, any screenwriter can profit from Walter's decades of experience.
About the Event
The event will take place at the Writers Store, located at 2040 Westwood Boulevard in Los Angeles on Wednesday, June 30, 2010. The workshop starts at 6:30PM, followed by a wine-and-cheese reception at 7:30PM. To attend the event, please RSVP to the event page on Facebook via this link: http://www.facebook.com/event.php?eid=123545184351087. Attendees can also RSVP by calling the Writers Store Event Line at 800-272-8927.
About Richard Walter
Richard Walter is a celebrated storytelling guru, movie industry expert, and longtime chairman of UCLA's graduate program in screenwriting. He is a screenwriter and novelist. Walter lectures throughout North America and the world and serves as a court authorized expert in intellectual property litigation. For more information please visit http://www.richardwalter.com.
###