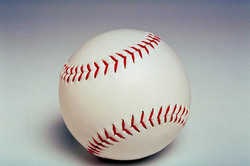 Jeffery has always been extremely motivated, collecting numerous awards and trophies in academics and baseball along the way. Those interacting with him on a daily basis from inspired kids to thankful adults know his potential continues to grow
Gloucester, MA (Vocus) June 14, 2010
Jeffery Lander today announces the launch of Double J. Lander Sports blog to the public. A recent Anna Maria College graduate, Lander utilizes his education in broadcast, interest in business, experience in sports-related community service and history with baseball to manage his unique website, Double J. Lander Sports. This site, targeted to parents and kids interested in all things sports and athletics, highlights sporting goods, services and latest news.
Lander keeps fans up-to-date on his alma-mater Anna Maria College baseball happenings as well as national baseball interest stories. Double J. Lander Sport also includes a full online sports store where readers can buy sporting tickets and products.
More exclusively, Lander offers up his umpiring and sports broadcasting skills for hire. His extensive background in mentoring, coaching and umpiring kids sport teams and his expertise in sports broadcast now are available to the public's advantage.
"Jeffery has always been extremely motivated, collecting numerous awards and trophies in academics and baseball along the way. Those interacting with him on a daily basis from inspired kids to thankful adults know his potential continues to grow," said Shelley Frontiero, his relative and work associate. "We are all excited to see his next successful venture, Double J. Lander Sports, advance as well."
For more information on Jeffery Lander and his sports blog, please visit http://www.doublejlandersports.com.
###