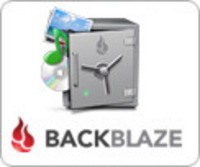 Palo Alto, California (PRWEB) June 11, 2010
A study conducted on behalf of Backblaze showed that while significantly more people backup their data, 92% of computer users continue to not do regular backups. Photos, music, financial data, work documents, and more are lost every single day as result of computers not being backed up.
As a best practice, regular backups are defined as happening at least once per day. While the number of users performing daily backups (6%) went unchanged from 2008 to 2009, in 2010 we saw a marked increase to 8%. Moreover, every category of backup frequency has increased.
2010 2009 2008
Daily or more 8% 6% 6%
Weekly or more 15% 14% 13%
Monthly or more 30% 27% 26%
This is a great trend and it seems to be driven by a growing awareness of the risks of data loss combined with the increase in easy-to-use options to ensure data is backed up. However, we still have a long way to go to ensure that everyone's data is being regularly backed up.
To help users start backing up their computers, Backblaze is giving away an Apple iPad to one person that starts backing up their computer this month and a second Apple iPad to someone who helps another person start backing up. For more details, visit http://www.backblaze.com/backupawareness.
"I am thrilled to see more people starting to backup their computers. Please take a moment this Backup Awareness Month to help your family and friends start backing up to ensure they do not lose kid photos, meticulously collected music, and all the other documents they spend time creating," said Gleb Budman, CEO of Backblaze, "We will give an iPad not only to one of the people who start backing up, but to the person who helped them get started. Hopefully soon we will stop hearing the common refrain, 'I wish I had backed up.'"
About Backblaze
Founded by a team of serial entrepreneurs with security, scalability, usability backgrounds, and located in the heart of Silicon Valley, Backblaze's mission is to ensure that all computer data is backed up. Backblaze was selected as a winner of the AlwaysOn Global Top 250 private companies for game-changing technology and market value. Backblaze provides a free trial and automatically backs up all data for just $5 per month per computer. Visit http://www.backblaze.com for more information or to backup your own computer.
These surveys were conducted online within the United States by Harris Interactive on behalf of Backblaze June 3-7, 2010 among 2071 respondents, May 13-14, 2009 among 2,185 respondents, and May 27-29, 2008 among 2,761 respondents. In all surveys, respondents consisted of U.S. adult computer users (aged 18+), weighted to the U.S. adult population of computer users. No estimates of theoretical sampling error can be calculated; a full methodology is available.
# # #