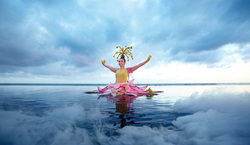 Honolulu, HI (PRWEB) June 12, 2010
David Murphey of Perfekt Photo is featuring a gallery of selected photographs from the 2010 Rendezvous West event, hosted by Starwood Hotels & Resorts Hawaii. The portfolio includes images of the IONA contemporary dance theatre, sweeping panoramics of the Sheraton Waikiki's Infinity Edge Pool, Waikiki Beach and Diamond Head.
The event was an opportunity to showcase the $187 million in renovations and upgrades at Sheraton Waikiki last night (June 9, 2010), hosting the opening reception "Hawai'i on the Edge" on the deck of the hotel's brand new Infinity Edge Pool.  Iona Contemporary Art Theatre performers drifted in the pool as living flowers while other dancers towered over guests as organic sculptures. 
Perfekt Photo is a Honolulu based boutique photography studio specializing in wedding and event photography.
Perfekt Photo photographs weddings and events on all the Hawaiian Islands and the West Coast. For more information, please visit perfektphoto.com.
2010 Rendezvous West potfolio by Perfekt Photo
# # #