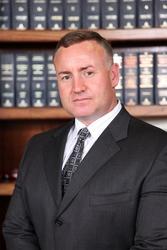 Pomona, CA (PRWEB) June 14, 2010
A verdict of $16,599,394.00 was rendered on June 10, 2010 by a Los Angeles County Jury against a 19-year-old drunk driver who at high speed and with a blood alcohol level of .23 on July 6, 2007 killed one, and injured three others. The defendant is currently incarcerated in Corcoran State Prison having been convicted of vehicular manslaughter.
Elida Sandoval, 73, of Riverside, California, was killed when the defendant's pickup truck struck the rear of her daughter's 1995 Dodge Neon in San Dimas, CA. Her daughter, Ida Leivo, was driving and sustained catastrophic physical injuries and remains brain injured and confined to a wheelchair and is incapable of caring for herself. Mrs. Leivo's son Shawn, 10, sustained a fractured pelvis and her daughter Danielle, 12, sustained a fractured wrist and all were pinned in the wreckage.
The verdict was announced by the jury after less than one hour's deliberation. The plaintiffs were represented by Attorney Cory R. Weck, from the Redlands, CA, firm of Welebir Tierney and Weck. The case number is KC052593.
# # #