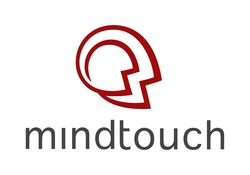 "With MindTouch, we had immediate value and were able to quickly create and iterate custom applications that serve the complex and evolving needs of our constituents. It's a great platform for a collaboration laboratory."
San Diego, CA (PRWEB) June 11, 2010
MindTouch, the company that transforms great work into strategic content, today announced that it has been chosen as part of the strategic platform responsible for powering the Dachis Group's Collaboratory. MindTouch was chosen based on the value, platform architecture, flexibility and extensibility in managing Social Business content.
The Dachis Group Collaboratory sets the high water mark for experimenting and operationalizing social business deployments. It is an internal 'collaboration laboratory', which connects enterprise silos, provides client services and best practices documentation, project and initiative management capabilities, a CRM implementation, social media monitoring, and more. Dachis architects and developers delivered the initial phase of the Collaboratory in just over two months time and continue to innovate with the rapid application development capabilities of MindTouch.
"With the Collaboratory, Dachis Group continues to prove that they are the thought leaders in social business design and implementation," said Aaron Fulkerson, Founder and CEO of MindTouch. "It's an outstanding example of innovation in the Enterprise 2.0 space, and we're pleased to be delivering part of the enabling technology. A company is made by its customers and I'm excited that MindTouch is used in the industry's most innovative collaboration initiatives."
"Collaboration technologies either deliver specialized point applications, which are difficult to extend and integrate or monolithic platforms that are hard to use and expensive to develop on," said Bryan Menell, Collaboratory Director, Dachis Group. "With MindTouch, we had immediate value and were able to quickly create and iterate custom applications that serve the complex and evolving needs of our constituents. It's a great platform for a collaboration laboratory."
More on the Dachis Group Collaboratory can be found at: http://www.dachisgroup.com/blog/
About MindTouch
MindTouch provides powerful, versatile software for creating, sharing and managing strategic content across the enterprise. The open source product, MindTouch Core, has been embraced by over 20 million users. MindTouch 2010, the "killer app" for documentation, is transforming the way organizations author, discover and curate their strategic content to achieve measurable business ROI with customers, partners, and colleagues. To learn more, visit http://www.mindtouch.com
About Dachis Group
Dachis Group has developed a framework for Social Business Design by addressing organizational change across business systems, process, and culture.
Dachis Group provides professional management consulting and advisory services, process design, program management, information design, marketing, change communication, and technical implementation services across three main practice areas: Customer Participation and Engagement, Workforce Collaboration, and Business Partner Optimization.
Dachis Group serves global companies including: Alcatel, AXA, BP, Best Buy, British Airways, Citigroup, Coca-Cola, DeVry University, Intuit, Southern Company and Yum! Brands.
Dachis Group (Dachis Corporation, Inc.) was created to unlock the value of social technologies for large corporate enterprises. Founded in 2008, by Jeffrey Dachis, Dachis Group services companies all around the globe with offices in seven cities in five countries. Dachis Group is headquartered in Austin, Texas with offices in Portland, Oregon, St. Louis, Missouri, London, England, Sydney, Australia, Amsterdam, Netherlands, and Madrid, Spain. Dachis Group operates as Dachis Group, Headshift, part of the Dachis Group, The 2.0 Adoption Council, part of the Dachis Group and XPLANE, part of the Dachis Group.
The company's strategy is backed by a commitment from Austin Ventures to build and grow organically and through acquisitions.
If you are interested in finding out how Dachis Group can help your business, contact: inquiries (at) dachisgroup (dot) com.
For more resources: Stay on top of the most current thinking on Social Business Design in the Dachis Group Collaboratory: http://www.dachisgroup.com/blog
To learn more about Social Business Design, download our Social Business Design white paper free of charge: http://www.dachisgroup.com/PDFs/Social_Business_Design.pdf
###