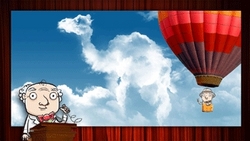 We have been a Sage only CRM business partner for nearly 7 years and many of our consultants have worked with Sage SalesLogix since its beta versions. I see SalesLogix Cloud as another giant step in the right direction for Sage and Simplesoft Solutions
Springboro, OH (PRWEB) June 22, 2010
Simplesoft Solutions, Inc. becomes certified to offer Sage SalesLogix in the Cloud as an established local business partner for Sage's CRM applications. The Sage Insights Partner Conference 2010 was held in Denver, Colorado May 15-20 and the official launch to their business partner community of SalesLogix in the Cloud was one of the highlights of the event. Don Menrisky, President of Simplesoft Solutions, and Mike Pothast, Business Development Manager, attended Insights to gain more knowledge on Sage's vision for SalesLogix Cloud and the upcoming releases of v7.5.3 and v8.0.
"We are more committed than ever to Sage SalesLogix in the Cloud after attending the Insights Conference, says Don Menrisky. We have been a Sage only CRM business partner for nearly 7 years and many of our consultants have worked with the CRM application since its beta versions and I see SalesLogix Cloud as another giant step in the right direction. We believe it will significantly grow our share of the CRM market locally in the Cincinnati, OH and surrounding midwest cities. Sage SalesLogix is a tried and true product offering, but the new Cloud deployment alternative for our clients has pushed us into additional competitive arenas. "
Mike Pothast, Business Development Manager, has been very pleased with the reception SalesLogix Cloud has gotten so far in client meetings. We are also energized by the advertising campaign and the partner support Sage has for the Cloud such as the campaign to get us as business partners and our potential and current clients to ask "Are Your a Cloud Watcher?" SalesLogix Cloud is great for clients who want to reduce their internal IT infrastructure with the added security and flexibility of the unique single tenancy model for this hosted application. Cloud computing, in general, is projected by Merrill Lynch to be over $100 billion market by 2011 and Simplesoft Solutions plans to be included with Sage's SalesLogix in the Cloud. To learn more about SalesLogix Cloud visit our website or contact us at 937-885-1204 x3204.
About Simplesoft Solutions
Simplesoft Solutions is a Midwestern-based customer relationship management software and business consulting firm providing implementation, integration, development and training of Sage SalesLogix and SageCRM solutions. We have been supporting the sales, marketing, and customer service business consulting needs of clients since 1993. Our CRM solutions, services, and support, along with our philosophy of incremental return on investment, mean the impact to our client's business is real and immediate. Simplesoft Solutions was named a Sage President's Circle Business Partner winner for 2007 and 2008.
About Sage
Sage supports the needs, challenges and dreams of nearly 2.8 million small and mid-sized business customers in North America through easy-to-use, scalable and customizable software and services. Our products support accounting, operations, customer relationship management, human resources, time tracking, merchant services and the specialized needs of the construction, distribution, healthcare, manufacturing, nonprofit and real estate industries. Sage is a subsidiary of The Sage Group plc, a leading global supplier of accounting and business management software solutions and related products and services for small and mid-sized businesses. Formed in 1981, Sage was floated on the London Stock Exchange in 1989 and the Group now has 5.4 million customers and employs over 13,000 people worldwide. For more information, please visit the Web site at Sage.com.
# # #