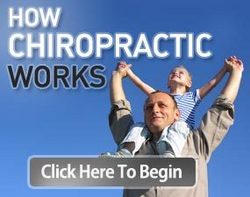 Our new interactive chiropractic websites are going to change the way that chiropractors market their practice.
Olympia, WA (PRWEB) June 14, 2010
ChiroHosting.com, one of the first chiropractic website companies, is proud to celebrate their 10 year anniversary with their new interactive chiropractor website service.
Having a website is a necessity now for chiropractors, as more and more people use the web to search for health information. But just having a website isn't enough. You need a site that gets patients involved and interacting – and calling your office for an appointment.
"We've decided to take chiropractic marketing and chiropractic websites to a new level of interactivity, since that's a proven way to convert site visitors into new patients," says Michael Melton, owner of ChiroHosting.com
ChiroHosting.com offers some powerful new tools that do exactly that. Here's what their new site system and design offers:

A new "Ask the Doctor" feature, which is a great way to create a dialog with your patients and answer common questions. Patients can ask their questions directly on your site and you can answer and post them to your site with just a few mouse clicks.
The new interactive 3D Chiropractic Spine is a popular tool that educates patients about the benefits of chiropractic.
ChiroHosting provides over two hours of quality video content for your chiropractic website. Especially popular is the interactive, "How Chiropractic Works," video.
"Our new site system also gives the client complete control over the content on their site, including the ability to drop content widgets on their home page," states Melton.
Rod Campbell, Marketing Director at ChiroHosting.com says, "Our complete chiropractic website service includes all of the professional videos and articles, unlimited custom pages, email newsletters, a chiropractic blog, search engine optimization, and extensive customer support – everything you need to have an effective chiropractic website."
ChiroHosting.com has been providing quality chiropractic websites to their clients since 2000, making 2010 their 10-year anniversary. They can be reached at ChiroHosting or (800) 295-3346.
###