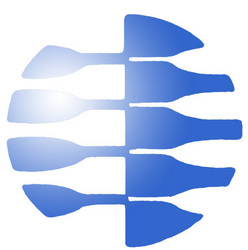 "This saves us down time and lets us get more done," Susan Beckett, Performance Air Mechanical
Baltimore (PRWEB) June 13, 2010
Integrated Systems Research (ISR) Corporation, a leader in the GPS fleet management industry, today announced its integration with Garmin personal navigation devices. This integration adds dispatch and in-vehicle navigation capabilities to the ISR FleetTrack mobile resource management platform. The QuickRoute integrated solution combines Garmin portable navigation devices with ISR's Silent Position Monitor (SPM) series of in-vehicle tracking hardware.
QuickRoute allows easy dispatching of job assignments directly to a driver's Garmin device. Drivers receive a single message containing detailed job assignments, and turn-by-turn directions, with voice prompts. Using QuickRoute, dispatchers can communicate directly with Garmin units in the field to find out what time a vehicle is projected to arrive at its assigned destination. The system also automatically sends dispatchers a confirmation message once a vehicle reaches an assigned job site.
"It's a huge timesaver for us," said Susan Beckett of Performance Air Mechanical, a QuickRoute customer with offices in Orlando and Coconut Creek, Fla. "Our drivers used to have to stop for several minutes to look up directions to a job. Now, those drivers get directions along with their job assignments, in just seconds. This saves us down time and lets us get more done."
QuickRoute enables fleet owners, managers and dispatchers to send job assignments to, communicate with, and monitor the activities of individual vehicles or the company's entire fleet. Incorporating Garmin's in-vehicle navigation and two-way text messaging capabilities with ISR FleetTrack should significantly increase the productivity and safety of companies using the QuickRoute solution.
"Garmin is at the leading edge of what they do, so we are excited to partner with them on this," said Yukie Novick, Integrated Systems Research Corporation's CEO. "The integrated solution gives our customers a powerful, easy-to-use, yet affordable way to dispatch job assignments and stay in touch with their drivers throughout the day. It's something our customers were asking for. We listened, and QuickRoute is the result."
About Integrated Systems Research Corp.
Headquartered in Baltimore, Md., Integrated Systems Research Corp. has delivered GPS Fleet Management Solutions since 1998. Hundreds of transportation, service and distribution businesses nationwide, in Canada, Israel and Europe rely on ISR FleetTrack and ISR Silent Position Monitor tracking devices to manage their mobile resources.
ISR FleetTrack and QuickRoute are marketed directly by ISR Corporation, as well as through its nationwide distribution network. Find out more about ISR Corporation at http://isrfleettrack.com/, or by calling 1-800-477-5989.
# # #