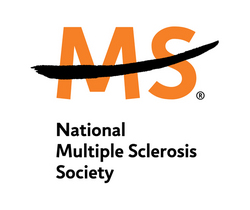 We don't know yet whether CCSVI contributes to MS disease activity, and there have been conflicting data as to the frequency of this condition in people with MS
New York, NY (Vocus) June 12, 2010
Over $2.4 million has been committed by the National MS Society (USA) and the MS Society of Canada to support 7 new research projects focusing on the role of CCSVI (chronic cerebrospinal venous insufficiency) in MS.
All research applications underwent a rigorous expedited review process by an international review panel that included experts drawn from all key relevant disciplines including radiology, vascular surgery and neurology. The U.S. National MS Society and the MS Society of Canada worked collaboratively to assemble the reviewers who considered scientific merit, responsiveness to the Request for Applications, experimental design, likelihood of producing definitive data, and the experience of the applicant teams in making their recommendations.
These new studies are necessary because we don't yet know whether, or if so how, CCSVI contributes to MS disease activity. They will achieve several important goals. First, the new studies will carry out significant steps needed to confirm the phenomenon originally described by Dr. Paolo Zamboni who reported abnormalities in the veins draining the brain and spinal cord in people with MS and resolve the questions raised by him and others as to whether CCSVI is a cause of MS or related to MS in some other manner. Second, these studies will resolve conflicting data from previous research, such as how frequently CCSVI occurs in MS, and how often it occurs in people who do not have MS. Third, if blockages are found, the findings will speed the way to determining whether therapeutic trials to correct them will be helpful in improving or altering MS disease process.
The new projects take a comprehensive look at the structure and function of the veins draining the brain and spinal cord in people representing a spectrum of MS types, severities and durations, and compare them to structure and function of veins in people with other diseases and healthy volunteers. The studies incorporate accepted high standards of experimental blinding and controls designed to provide unbiased results. They also use a variety of imaging technologies including the Doppler ultrasound technology originally used by Dr. Zamboni and his team.
Together, these studies aim to further understand the role of CCSVI in MS and identify optimal methods for screening for the condition, which would be necessary to determine
the next steps required in advancing this CCSVI lead. They will also be of value in designing protocols for possible exploratory therapeutic trials that might be independently undertaken in North America or overseas.
Although there were a number of promising submissions, for this initial round of grants, the international review panel recommended studies they agreed combined the strongest science with the research goals necessary to most quickly determine the scope and meaning of reported abnormalities in blood drainage from the brain and spinal cord in MS. It is hoped these findings will provide clarity regarding the need for next-step therapeutic trials to correct such blockages as MS Societies around the world pursue this CCSVI lead. The two-year grants will begin July 1, 2010.
The funded teams, which include an integration of MS and vascular experts, are led by:

"We don't know yet whether CCSVI contributes to MS disease activity, and there have been conflicting data as to the frequency of this condition in people with MS," said National MS Society Chief Medical Advisor Dr. Aaron Miller, Professor of Neurology and Medical Director of the MS Center at Mount Sinai Medical Center in New York City. "The newly funded studies should bring clarity to the debate, and we should know very soon what this phenomenon means in MS and what the next steps should be."
Recruitment guidelines for participation in each of the funded studies have not yet been released and will differ by project. Funding is expected to flow as of July 1, 2010 and recruitment will begin sometime after this date. The National MS Society plays no role in selecting people to participate in studies but if a there is a broad call for recruitment, the information will be posted on http://www.nationalmssociety.org/ccsvi when it becomes available.
As part of the Society's commitment to providing timely information as work on these grants proceeds, researchers will be asked to provide 6-month interim updates to the Society on their grant progress. Publication in peer-reviewed journals will occur as results are established.
The U.S. and Canadian MS Societies are also in discussion with the Multiple Sclerosis International Federation to establish an international CCSVI Research Coordinating Committee to consider CCSVI research that is underway around the world.
New CCSVI grants are only one of many exciting research avenues that address ways to stop MS progression, restore function and end MS forever. The National MS Society has established a Rapid Response Fund to pursue new and unexpected research opportunities when they arise, such as expedited funding of these CCSVI grants.
Check the Society's Website for information on an upcoming live Webcast, June 30 on What's New in MS Research and Treatment http://www.nationalMSsociety.org/june30webcast
About the National Multiple Sclerosis Society
MS stops people from moving. The National MS Society exists to make sure it doesn't. The Society addresses the challenges of each person affected by MS by funding cutting edge research, driving change through advocacy, facilitating professional education, collaborating with MS organizations around the world, and providing programs and services designed to help people with MS and their families move their lives forward. In 2009 alone, through our national office and 50 state network of chapters, we devoted over $132 million to programs that enhanced more than one million lives. To move us closer to a world free of MS, the Society also invested nearly $40 million to support 375 research projects around the world. To learn more about multiple sclerosis and the service programs the Society offers visit http://www.nationalMSsociety.org.
About Multiple Sclerosis
Multiple sclerosis, an unpredictable, often disabling disease of the central nervous system, interrupts the flow of information within the brain, and between the brain and body. Every hour in the United States, someone is newly diagnosed with MS. Symptoms range from reduced or lost mobility to numbness and tingling to blindness and paralysis. The progress, severity and specific symptoms of MS in any one person cannot yet be predicted, but advances in research and treatment are moving us closer to a world free of MS. Most people with MS are diagnosed between the ages of 20 and 50, with at least two to three times more women than men being diagnosed with the disease. MS affects more than 400,000 people in the U.S., and 2.1 million worldwide.
###