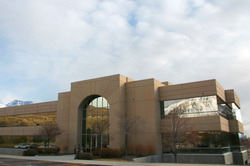 We are very excited about our market opportunities going forward. Wherever we go, there are children who can benefit greatly from our individualized English language instruction program. We expect our strong growth trends to continue.
Provo, UT (Vocus) June 14, 2010
After years of accelerated growth, Imagine Learning Inc. will celebrate its sixth year of operations on June 15, 2010.
The Provo-based company's headcount currently exceeds 135 employees. Yet, in 2004, the company had only started with 18 educational software professionals. The founders united behind a single goal: Use the power of technology to teach English to the children of the world.
"We saw an area of the student population whose needs were not adequately met, and we knew we had the skills and experience to help administrators meet those needs. It was a mission we felt we were uniquely prepared for," said Susan Preator, Imagine Learning CEO.
Imagine Learning's first product, Imagine Learning English, is an interactive software program designed to teach English language and literacy skills to English learners. The program's first release debuted in 2005. Today, the program not only meets the needs of English learners, but also targets struggling readers, early childhood education students, and students with disabilities.
In 2005, Imagine Learning's first partnership brought Imagine Learning English to students at a school in California's Santa Ana Unified School District. Since the initial release in 2005, the number of students using Imagine Learning English has grown, on average, over 230 percent each year. Today, Imagine Learning English has formed partnerships with schools across the US, including 9 of the 10 largest school districts in the country.
Susan Preator credits the growth of the company to a product that meets an important need. "People ask us how we are able to have success in a recessionary time. All students, parents, teachers and administrators who know our product see that we meet their need for English language and literacy instruction."
Imagine Learning established an international presence early in its development, partnering with schools in Japan and Brazil in 2005. Today, Imagine Learning English is used on five continents. "Our contacts with international ministries have repeatedly confirmed that Imagine Learning English is far and away the most sophisticated product of its kind," said David Malpas, the vice president of international sales.
CFO Curtis Hill agrees that the future is bright for Imagine Learning. "We are very excited about our market opportunities going forward. Wherever we go, there are children who can benefit greatly from our individualized English language instruction program. We expect our strong growth trends to continue."
# # #