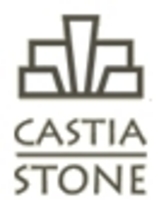 "Castia Stone creates a true win-win-win for concrete products producer, contractor, and homeowner." says Muratore.
Southlake, TX (PRWEB) June 15, 2010
On May 27, 2010 Concrete Results Inc of Southlake, TX completed the asset purchase of Castia Stone in Portland, OR. This acquisition marks the third expansion of services and products being offered by Concrete Results in the past 12 months. Most recently Concrete Results announced their breakthrough technology in concrete paver surface treatment called The Brescia System.
Castia Stone's innovative "rain screen" technology allows for a built-in airspace between the siding and the wall which provides an air space that prevents the build-up of water and moisture in the system. This feature goes a long way toward eliminating the potential for destructive and costly mold and dry rot common in most wall systems. This feature, combined with ease of installation and European design, makes Castia Stone a product that adds real value to any home or commercial structure. The purchase of Castia Stone will be used to assist wetcast and stone veneer producers in expanding their product offerings, leveraging their current asset investment.
Castia Stone is currently available in several unique textures including smooth slate, chiseled stone, and smooth slate. Along with all the necessary finishing touches, each of these facades provides the look of natural stone with an especially elegant look. Concrete Results will be licensing the Castia Stone technology to concrete product producers all across the United States. Licensees will be supported with a strong marketing program, product development, and assistance in specifications. Licensees will also be supplied with the necessary molds to produce the products via Concrete Results' sister company InnovaCast, Inc.
Mark Muratore, President of Concrete Results, Inc. stated this morning "We are very excited about Castia Stone and the role it will play in the siding market. The product is beautiful in appearance, technologically superior, and extremely cost effective to install. Homeowners looking to build or remodel will find Castia Stone a fantastic new option, while homebuilders and remodeling contractors will really appreciate Castia Stone's look and ease of installation. For the designer, Castia Stone provides the architect with a creative material that can be used in combination with traditional sidings, and provide luxurious and greatly enhanced building designs."
Concrete Results, Inc. is a multi-faceted organization focused on the concrete products industry. Concrete Results is currently seeking additional sales personnel. Those with industry experience are encouraged to apply to jobs(at)concrete-results(dot)com. "Castia Stone creates a true win-win-win for concrete products producer, contractor, and homeowner." says Muratore.
For further information on Castia Stone please visit http://www.castiastone.com.
# # #