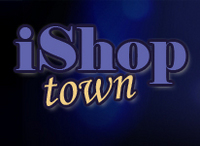 As far as we know we are the only sports themed website to offer a cash back program to alumni programs. We expect this program to give us a competitive edge over an ever growing field of sports themed websites
Pasadena, CA (PRWEB) June 15, 2010 –
iShop Town, an ecommerce retailer of officially licensed sports gifts and merchandise, introduced a new cash back program for qualified alumni associations. Alumni associations that register at iShop Town will be qualified for 15% cash back on Internet sales where buyers mention the alumni association during purchase.
In order to be eligible for the iShop Town cash back program, alumni groups must register with iShop Town before any purchases are made and place a link on their website to iShop Town. "This not only lets us know that the person we are dealing with has the authority of make decisions, but let's alumni members at websites easily find and shop with us" said the CEO of iShop Town. "We know how difficult it is for alumni associations to fund raise and this helps them raise funds and it helps us with increased exposure. It really is a win/win situation" he continued.
Although the iShop Town Cash Back Program is geared toward their selection of NCAA gifts and merchandise, iShop Town also provides a selection of MLB merchandise and NFL gifts.
"As far as we know we are the only sports themed website to offer a cash back program to alumni programs. We expect this program to give us a competitive edge over an ever growing field of sports themed websites" state the CEO of iShop Town. "Selling sports themed gifts is a multi-billion dollar industry and we hope that our cash back program gives us enough momentum to firmly establish iShop Town as a serious player in the field".
Interested alumni groups should visit the iShop Town cash back program for specific details and to register their organization.
About iShop Town:
iShop Town (http://www.ishoptown.com) is a Yahoo based store headquartered in Pasadena, California that offers a variety of merchants an ecommerce platform to showcase their products to consumers with the goal of providing a first class shopping experience. Free fast shipping on top quality sports merchandise is the cornerstone of the service as well as providing the security of shopping that comes with a Yahoo based ecommerce store.
# # #