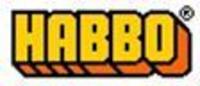 Los Angeles, CA (PRWEB) June 14, 2010
Habbo Hotel, the world's largest teen virtual community and social game, is celebrating its 10th Anniversary and the success continues. More than three million new Habbo characters are created each month to participate in the virtual hotel.
Habbo Hotel by the Numbers (June 2010):

172 million characters / avatars created
40 million monthly user hours, average session length 42 minutes
15 million monthly unique visitors
120 million active user-created rooms
Users from over 150 countries
11 language versions
Go to http://www.youtube.com/watch?v=4DLWLMQxHUY to watch a Habbo 10-year anniversary video interview with co-founder Sampo Karjalainen and CEO Timo Soininen.
From a Hobby to an International Phenomenon
The Habbo Hotel story began in 1999 when founders Sampo Karjalainen and Aapo Kyrölä, both in their 20s, created an online application called "Mobile Disco." It was purely a hobby, a kind of graphical chat site for a friend's band, and it quickly gained lots of fans in Finland and around the world. Karjalainen and Kyrölä decided to develop the idea further and used it in an advertising campaign for a Finnish mobile operator in February 2000. It was a simple snowball fight game, but it became the beginning of Habbo Hotel.
At this time, Karjalainen and Kyrölä were also thinking about virtual payments, and created the Habbo Hotel micropayments business model. The company, Sulake, was founded in May 2000, and "Hotelli Kultakala," the original Finnish Habbo Hotel, opened a couple of months later.
The first international Habbo Hotel opened in the UK in early 2001, and over the next couple of years the company founded most of the current Habbo Hotel sites and language versions. Over the past few years, Sulake has further expanded its reach by making the virtual hotel service and local payment methods available in new countries, which now total 32.
The Secret is…Continual Development!
Habbo Hotel is one of the oldest active teen online services in the world and it is still growing. Habbo's success factor has been its continuous development and commitment to make the user experience better. The goal has always been to keep the service fresh and relevant by frequently introducing new features and gaming elements, arranging engaging campaigns, enriching the virtual economy and payment models and nurturing the community.
The site's persistent efforts to stay current have always been strongly influenced by user feedback and deep insight into teenagers' lives, whether it's about their values and attitudes, purchasing behavior or brand preferences. Updated on a yearly basis, the Global Habbo Youth Survey (http://webstore.sulake.com/) examines the interests and online habits of Habbo Hotel's vast audience and provides an enormous amount of information on the world's teens.
Habbo Hotel also regularly surveys and polls its users, asking about various hot topics. To celebrate its 10-year anniversary, Habbo asked its users about the future of social online services and internet usage in general. The findings reveal an array of interesting predictions from nearly 50,000 teens globally.
Future Outlook is Upbeat
Sulake, the company behind Habbo Hotel, recently announced the best quarterly financial results (http://www.prweb.com/releases/2010/05/prweb4027784.htm) in its history. With Q1/2010 sales up 25% compared to the same time last year, Sulake expects revenue growth to continue at the current rate and to maintain healthy profitability. A decade of continual development and rigorous work combined with favorable market growth is now paying off for the company.
All Habbo Hotel 10-year anniversary press materials can be found at: http://www.sulake.com/press/image_bank#category2.
About Habbo Hotel (http://www.habbo.com)
Habbo Hotel is the world's largest virtual community and social game for teens. Users join by creating a fully customized online character called a Habbo. From there, they can explore a wide variety of spaces and millions of rooms created by other users in the virtual community, play a variety of games, connect with friends, decorate their own rooms, and have fun through creativity and self-expression. Currently Habbo Hotel has users from over 150 countries and the service is available in 11 language versions. To date, more than 172 million characters have been created and over 15 million unique browsers worldwide visit Habbo Hotel each month, spending a total of 45 million hours in the service.
About Sulake (http://www.sulake.com)
Sulake is a social entertainment company focused on online social places and games. The company's goal is to inspire playful interaction and self-expression in people by creating easy to use social online services. Sulake's main product is Habbo Hotel, the world's largest virtual community and social game for teenagers.
Sulake has offices in 12 countries. Headquarters is situated in Helsinki, Finland. Currently the company has more than 270 employees worldwide.
For more information please contact:
Susan C. Mills
Edelman PR for Habbo Hotel
323-202-1050
susan.mills(at)edelman(dot)com
###