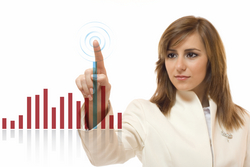 "If CPG marketers don't know where they're going, any road will get them there. But these are expensive toll roads and many are dead ends. Clients can now understand their destination, whether the trip is worth taking and how best to get there."
San Diego, CA (PRWEB) June 16, 2010
Skuuber® is an innovative, online and self-administered consumer research engine. It was developed to put clients in control of an accelerated process to determine a product's market potential at the SKU level. Skuuber satisfies a growing and unmet business need to access consumer product research and market analysis quickly, thoroughly and affordably.
Nearly half of all product development and launch resources spent by American firms are invested in products that are cancelled or fail to produce anticipated returns. Market potential for them is either poorly understood or wishful. An estimated 75% of new product launches are backed by incomplete research or none at all. Ultimately, most disappoint or fail at launch.
According to Founder & CEO Rick Hill, "There are a variety of reasons why businesses conduct so little market analysis in support of new product launches. Common explanations include: it takes too much time; it's too expensive; it's confusing and many companies don't know how to find or conduct it. Unfortunately, and until now, these may have all been valid reasons. Hidden opportunities are missed and resources get poorly focused".
To overcome these obstacles, a team of consumer marketing and market research experts led by Mr. Hill have launched skuuber.com. A self-administered online tool, it at last makes consumer product market analysis easy to conduct, fast and affordable for any user. Skuuber delivers the strategic research and market insight, including competitive and channel information, needed to successfully bring a product to market, to re-launch or refresh an existing product, or to benchmark a competitor. Skuuber accomplishes this without the time, expense and laboriousness of multiple methodologies.
Reported results are simple to interpret and summarized by a unique Skuuber Score™ which translates extensive data into a retail sales potential number.
Client benefits include the ability to immediately launch a complete consumer product market analysis project from their PC in less than 15 minutes and have complete results promptly returned in a 22-page report. Results are generated by a survey of 1500 qualified consumers representing the US consumer population and combined with sophisticated, predictive modeling using industry-benchmarking data.
Clients create, control and launch their own product research project on a fully secure website while saving up to 85% over traditional methods and about half the cost of a ten person focus group.
There is no cost to create an online Skuuber Account and clients can begin work immediately.
Mr. Hill has 30 years of executive marketing experience in the packaged goods, foodservice and consumer technology industries for companies large and small. In need of such a tool during his entire career, he decided to create it himself along with colleagues who are marketing research professionals with a wide range of industry-leading concept and idea testing expertise.
Mr. Hill advises that, "If CPG marketers don't know where they're going, any road will get them there. But these are expensive toll roads and many are dead ends. Skuuber will, at last, help clients understand their destination, whether the trip is worth taking and how best to get there."
# # #