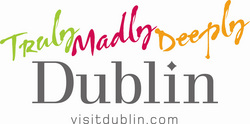 We are thrilled to win such a fabulous project, Dublin is such a beautiful city. We are working with the Tourist Board to create an accessible collection, enabling clients/partners to download images quickly and efficiently" Richard Cruz, MD, CiT Digital
(PRWeb UK) June 16, 2010
"We are delighted to be working with CIT Digital on a new online image resource for Dublin Tourism. Images are one of the most powerful mechanisms of communicating our Truly, Madly, Deeply Dublin brand and our enhanced, dynamic and more user friendly image library, set to launch very soon, will open our vast image bank to media, industry partners and consumers alike." Frank Magee, Chief Executive of Dublin Tourism
The new website has all the latest functionality enabling The Dublin Tourist Board to upload images quickly and clients to access the images with ease:

Controlled Vocabulary
Browser driven cataloguing
Intelligent Searching
Multi-platform
Multi-media
Funnelled cataloguing
Real-time dashboard
Remote staff working
Hierarchical keyword trees
Thesaurus
Batch upload worldwide
Import/export IPTC and XMP
More about CiT
CiT Digital is a specialist IT company which produces high end software solutions for the image resource market. Richard Cruz, Founder and Managing Director of CiT has over 20 years of experience as both a software engineer and architect of systems for this highly specialised field. CiT is based in Sheffield, UK where the main administration and development takes place.
More about The Dublin Tourist Board
The Dublin Tourist Board is the official tourist board for Dublin, with responsibility for the marketing and promotion of tourism in the Dublin region. It is a state-appointed, not for profit (commercial) agency representing more than 700 businesses, drawn from the region's leading tourism related organisations.
###