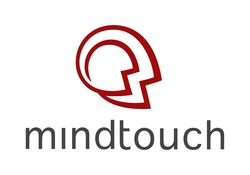 "Booz Allen has done amazing things with Hello.bah.com, and we are pleased to be contributing to their innovative and award-winning efforts."
San Diego, CA (PRWEB) June 15, 2010
MindTouch, the company that transforms great work into strategic content, today announced that it has been chosen as a strategic component powering Booz Allen Hamilton's acclaimed Hello.bah.com collaborative intranet. Booz Allen Hamilton, the prominent technology consulting firm, chose MindTouch based on the flexibility and extensibility of the solution.
"We are thrilled to have Booz Allen Hamilton using the MindTouch platform," said Aaron Fulkerson, Founder and CEO of MindTouch. "Booz Allen has done amazing things with Hello.bah.com, and we are pleased to be contributing to their innovative and award-winning efforts."
Booz Allen Hamilton's Hello.bah.com is using MindTouch to deliver a better-integrated user experience and improved discovery capabilities. In addition, the new Hello.bah.com will feature a unique content rating system and a strengthened search processes. MindTouch now powers over 18,000 pages in the Hello.bah.com intranet.
Supporting Links:
Blog post about the implementation: http://www.mindtouch.com/blog/2010/05/18/mindtouch-says-hello-to-booz-allens-next-generation-enterprise-2-0-intranet-2/
Hello.bah.com Wins 2009 Open Enterprise Award:http://enterprise2blog.com/2009/08/open-enterprise-2009-winning-team-interview-booz-allen-hamilton/
Booz Allen Hamilton presentation at Enterprise 2.0 Conference 2010: http://enterprise2blog.com/2010/01/virtual-enterprise-20-conference-registration-now-open/
About MindTouch
MindTouch provides powerful, versatile software for creating, sharing and managing strategic content across the enterprise. The open source product, MindTouch Core, has been embraced by over 20 million users. MindTouch 2010, the "killer app" for documentation, is transforming the way organizations author, discover and curate their strategic content to achieve measurable business ROI with customers, partners, and colleagues. To learn more, visit http://www.mindtouch.com
###