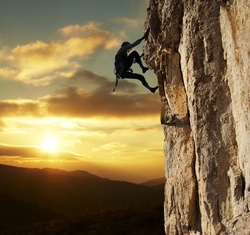 Sobriety is a Journey not a Destination.
Flagstaff, AZ (PRWEB) June 16, 2010
Back 2 Basics is committed to the recovery of our residents, throughout their participation in our program, through a series of concentrated hands-on activities, including: Outdoor Adventure, Health Promotions, Life Skills, Equine-Assisted Learning, Culinary and Kitchen Skills. In addition, the heart of our curriculum involves in-depth study of the 12 steps, as well as innovative and traditional therapeutic modalities. Back 2 Basics is dedicated to providing the personnel and professional expertise, along with the concrete infrastructure, essential to increasing the long-term transformation of our residents into a self-sustaining, sober, adults.
We offer an alternative to the 30 day treatment centers, which often do not succeed in producing long lasting sobriety in their graduates. We are a proactive positive peer group that promotes health and wellness through daily living of the 12 steps, in depth study of Kung Fu and the Internal Arts, Outdoor Adventure and Therapeutic modalities that deal specifically with those in recovery from drug and alcohol addiction. A foremost theme at Back 2 Basics is both personal and group Accountability and Responsibility, characteristics that tend to be unfamiliar to most addicts and alcoholics.
Residents initially participate in a series of outdoor adventures that focus on the fundamental principles and steps needed for stabilization and open-mindedness, which promote success in a sober living environment. At the same time, they will be immersed in the natural outdoor environment abundantly available in Northern Arizona. During this initial phase, residents begin focus on a 12 step based recovery program.
The next step is a positive peer based community concentrating on: 12 step recovery, Health Promotions, Traditional Group and Individual Therapy, Academia, Extensive Life Skills activities. We also facilitate personal and communal nutrition and menu planning, in addition to our Green Construction and sustainable on-site farming and gardening projects
"Last year more than 20,000 people died from drug overdoses" (U.S. Food and Drug Administration). Alcohol and Drug Addiction can be an overwhelming burden on families and loved ones. Back 2 Basics offers a comprehensive program that not only works with the alcoholic / addict, but in-depth with the families of our residents. Back 2 Basics' therapeutic rehabilitation model has proven successful over and over. The Back 2 Basics staff has addressed the needs of over 3000 At Risk Youth in the last 10 years in Flagstaff alone.
We would like to offer the opportunity for you share with us about someone you know suffering from this disease, or about your facility. So together we can offer hope to a seemingly hopeless situation.
http://www.back2basics-soberliing.com
# # #