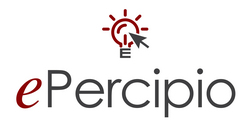 Park City, UT (PRWEB) June 15, 2010
ePercipio, the next generation software-as-a-service provider of media-rich, multi-dimensional eLearning solutions, announced today that its founder and CEO, Ms. Shari Levitin, will be a featured speaker at the eLearning DevCon 2010 in Salt Lake City, Utah.
Ms. Levitin will speak on capturing the energy, interactivity and retention of live training and bringing it into the online eLearning environment. "With over a hundred years of combined live training experience, we have a deep understanding of what makes live seminars work." says Ms. Levitin, "Now we're focused on transferring those dynamics to the online learning world and sharing some of the lessons we've learned."
According to Ms. Levitin, effective training – live or online - relies on the following "four pillars": education, entertainment, facilitation and coaching. As curriculum designers, each of us leads with one of these four pillars and creates content based on that strength. During her session, she will show how to determine which of the pillars one leads with and how to use the other three to develop a well-balanced online curriculum. She will provide training tools to eliminate "hindsight bias" by creating "aha!" moments and share methods she's learned for entertaining and engaging an audience online.
About ePercipio
ePercipio is headquartered in Park City, Utah and is a software-as-a-service provider specializing in the eLearning space by providing a next generation, internet-based, education, training and communication platform. For more information please visit http://www.epercipio.com or call 888-842-7775 (Outside the US, dial 435-649-0003).
About eLearning DevCon 2010
eLearning DevCon 2010 is an eLearning conference that focuses on the latest eLearning development tools, best practices and techniques. Attendees include eLearning designers & developers, those who want to become eLearning developers, eLearning project managers, and instructional designers who want to expand their skill set. The conference runs from June 16th to 18th, at the University of Utah. For more information on eLearning DevCon 2010 please visit http://www.elearndevcon.com.
# # #