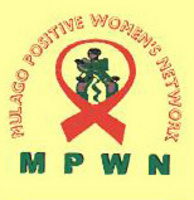 "Bono 4 Agnes" - Bono(lead singer, U2) September 2010
Austin, TX (PRWEB) June 30, 2010
(PRWEB) June 16, 2010 -- The Mulago Positive Women's Network (MPWN) of Uganda announces the start of their latest fundraising effort - the sale of their "BONO" bracelet in celebration of the longtime friendship and AIDS activism between MPWN founder Agnes Nyamayarwo and Bono (U2).
Each bracelet is crafted to have a white bead background with the word "BONO" in the center of the bracelet in black beads. The bracelets are approximately 1 inch in width and come in two sizes. The smaller bracelets are 8 inches in length and the larger bracelets are 10 inches in length. Each bracelet is available for a $10 donation to benefit the MPWN. For one or two bracelets, the S & H will be $5.95. For three to four bracelets, it will be $6.95. For every two more bracelets after that, people can add an additional dollar for the S & H charges if ordering within the continental United States. No state tax is applied.
If ordering outside of the continental USA, please contact us about additional S & H fees.*
All proceeds from the sale of the MPWN's "BONO" bracelets as well as from all of the other traditional African craft items that the MPWN makes and sells at their website ( http://www.mpwn-uganda.org ) goes directly to the women who make the craft items.
UPDATE
Last year, through their "UNITED FOR UGANDA" fundraising program ( http://www.prweb.com/releases/2009/02/prweb2150854.htm ), the MPWN was able to raise over $7,000 for their membership - all HIV+ women living in extreme poverty in Uganda. The women use this money to provide additional nutrition and educational resources for their children in an effort to provide a better future for them.
Since the inception of the MPWN website in February 2008 ( http://www.prweb.com/releases/2008/02/prweb700344.htm ), more than $12,000 has been raised to support these women in their efforts to engender a sustainable future for themselves and their families. It is projected that by the end of 2010, that amount will easily surpass $20,000.
If interested in participating in the "UNITED 4 UGANDA" program, please visit our website at http://www.mpwn-uganda.org or call (512) 992-7782.
BACKGROUND
The MPWN was started in January 2004 to address the special needs of HIV+ women in Uganda. Based in Kampala Uganda, the MPWN functions as a support network to assist its members in "living positively" with HIV/AIDS. The MPWN is affiliated with TASO (The AIDS Support Organization -- http://www.tasouganda.org) of Uganda -- one of the longest established and most prestigious African-initiated AIDS organizations in the continent.
Agnes Nyamayarwo is the main facilitator of the Mulago Positive Women's Network. She has often been referred to by Bono (U2) as one of the "heroes" of the AIDS pandemic in Africa. In 2002, during a trip to Africa, Bono visited with several members of TASO, including Agnes, and was inspired by her courage in her personal struggle with HIV/AIDS. Agnes would become a main speaker on the "Heart of America" tour with Bono in December 2002 which launched DATA (Debt, AIDS, Trade, Africa -- http://www.data.org). Agnes is also a main spokesperson for ONE, the Campaign to Make Poverty History (http://www.one.org) where she continues to this day to advocate on behalf of the world's poorest people. Bono continues his activities for Africa through DATA and ONE as well as through RED (http://www.joinred.com) and EDUN (http://www.edun.com)
UPCOMING EVENTS
Agnes Nyamayarwo has been invited to return to the USA this October to participate in the "10-10-10 AllHumanity Charity Concert" scheduled for October 10, 2010 at the Texas Motor Speedway in Fort Worth, Texas as one of their "Global Goodwill Ambassadors".
More information on this exciting event will be forthcoming soon. Until then, please visit their website for updates ( http://www.allhumanity.tv/AllHumanity_Events.html ).
###