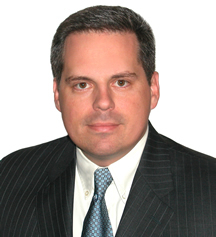 I am excited to join Forrester and their work in support of Sales Enablement professionals." Dr. Brian Lambert
Washington, DC (Vocus) June 15, 2010
Forrester Research has selected Dr. Brian Lambert to continue the expansion of Sales Enablement research, consulting, and services in support of professionals who develop customer-centric sales and marketing strategies. The effort continues to focus on buyer's needs, increasing sales capacity, and reducing marketing complexity and he joins Forrester Research as a senior analyst for Sales Enablement. Lambert previously worked with the American Society for Training & Development (ASTD), where he was Director of Business Segmentation and a sought-after speaker on addressing the complexities of today's selling environment.
At ASTD, Lambert was responsible for launching the Sales Training Drivers practice while developing research, content and tools to help client companies drive more effective sales team development and performance. Brian led the global sales research agenda and sales competency modeling initiative for ASTD while managing sales content, product-development, and research. Lambert has 15 years of experience in all facets of sales, sales management, and sales performance improvement and is recognized as an expert in transforming sales team systems, processes, and people. His work has taken him to Europe, Africa, the Middle East, and South America.
Prior to joining ASTD, he held positions with Dun & Bradstreet (D&B), Revenue Growth Management Consultants, as well as the US Air Force as a Logistics and Group Training Officer.
Lambert commented: "I am excited to join Forrester and their work in support of Sales Enablement professionals. Because sales enablement is a strategic, ongoing process that equips all client-facing, revenue-generating employees with the ability to consistently and systematically have a valuable conversation with the right set of customer stakeholders at each stage of the customer's problem-solving life cycle, Forrester's work has helped professionals within this role optimize the return of investment of the selling infrastructure while providing up-to-date information designed to help leadership teams assess the health of their value communications engine."
Lambert has authored four books on professional selling, including World-Class Selling: New Sales Competencies and 10 Steps to Successful Sales published by ASTD Press. He has been recognized by Sales & Marketing Management Magazine as one of the most influential people in professional selling and received winner's circle awards for sales performance and Air Force medals for leadership.
About Forrester
Forrester Research, Inc. (Nasdaq: FORR) is an independent research company that provides pragmatic and forward thinking advice to global leaders in business and technology. Forrester works with professionals in 19 key roles at major companies, providing proprietary research, consumer insight, consulting, events, and peer-to-peer executive programs. For more than 25 years, Forrester has been making IT, marketing, and technology industry leaders successful every day. For more information, visit http://www.forrester.com.
About ASTD
ASTD (American Society for Training & Development) is the world's largest professional association dedicated to the training and development field. In more than 100 countries, ASTD's members work in organizations of all sizes, in the private and public sectors, as independent consultants, and as suppliers. Members connect locally in 130 U.S. chapters and with 30 international partners. ASTD started in 1943 and in recent years has widened the profession's focus to align learning and performance to organizational results, and is a sought-after voice on critical public policy issues. For more information, visit http://www.astd.org.
For Questions or Comments
Dawn Baron
Passion Profits Consulting
dawn(at)passionprofitsconsulting(dot)com
703-434-9306
http://www.passionprofitsconsulting.com
CONTACT:
Dr. Brian Lambert, brian(at)brianlambert(dot)biz
Website: http://www.BrianLambert.biz
# # #