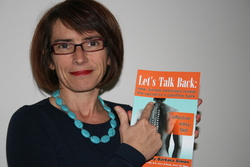 "This book is an absolute gem. Easy to read, straight forward and the exercises are easy to do. After following the advice in the book I am now pain free after years of chiro and physio with hardly any results. Thank you so much, Barbara" Jenny Coles, NSW
(PRWEB) June 30, 2010 –
Australian Dorn therapist, Barbara Simon, is happy to introduce a groundbreaking exercise therapy for back pain treatment that is simple enough to be done anywhere at any time. Barbara is one of many practitioners who have studied Dorn Spinal Therapy in Germany. She continued the practice in Australia in 2000, where it was completely unknown. There, she started not only trainings for other health care practitioners like massage therapists, naturopaths, osteopaths, Bowen therapists but also for medical practitioners.
Barbara has dedicated her career to informing the public about this exercise therapy. In fact, she has published a book about how Dorn Spinal Therapy can cure back pain, outlining exercises and tips. A free chapter can be viewed here.
Dorn Spinal Therapy is a treatment widely used by health care practitioners of all fields throughout Germany and increasingly over Europe. A farmer from Southern Germany was the first person to introduce it to the public. Dieter Dorn, who had never had any medical training, paid a visit to a man in the neighbourhood whom they called the "bone setter." And that visit changed his life. Not only was he relieved of back pain, but he also realized that it would be too much of a loss if this technique would remain hidden in his tiny village. So he took it on, tested it on his wife and saw immediate results. Friends and neighbours wanted to be treated and even though it was "illegal" he did so regardless. His success soon spread out of his village and interest of other practitioners, dealing with back problems in their clients, grew in order to learn it. That was the beginning of a growing worldwide phenomenon now called Dorn Spinal Therapy or Dorn Method.
The exercises focus on "reconnecting" the joints and are designed to be performed without the necessity of a special set up, special clothing or equipment. The treatment can be done in the office or at home.
About Barbara Simon:
Barbara Simon is a German-trained natural and Dorn therapist. In 2000 she moved to Australia with her family and introduced Dorn Spinal Therapy in Australia and Singapore. After working as a practitioner for more than 12 years she decided to focus on her trainings and getting her second book out to the public. For more information on this exercise therapy and how to incorporate it into any back pain treatment, please visit http://www.backcaresolutions.net
For any contacts please call +61 2 89190090.
###