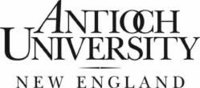 Keene, NH (Vocus) June 16, 2010
Students can prepare for leadership roles in twenty-first century environmental management and climate-change planning with Antioch University New England's Master of Science degree in Resource Management and Conservation. The sixteen-month program is ideal for working professionals who want to advance their careers as scientists, planners, consultants, policy-makers, and resource managers.
As a program embedded in ecological theory and scientific analysis, the RMC courses feature a collaborative learning environment focused on sustainable organizations and business practices. Within the context of climate-change science, risk assessment, and natural resource use and conservation, students learn about ecological economics, financial analysis, and project management while building communication, dispute resolution, and leadership skills.
All students participate in a capstone project overseen by faculty. These team projects are structured as a consultancy for outside organizations that would like a particular sustainability or environmental challenge addressed.
The sixteen-month program allows students the flexibility to continue with professional and personal commitments. Courses are held on Fridays and weekends for five weeks during fall and springs semesters and three weekends in the summer terms.
About Antioch University New England's Department of Environmental Studies
The Department of Environmental Studies at Antioch University New England was founded in 1971 and is one of the largest graduate environmental studies programs in the country. The department has a thirty-nine-year history of delivering visionary, progressive, and interdisciplinary programs. AUNE has conferred the environmental studies degree on more students than any other graduate school in the nation and produces some of the brightest scientists, managers, educators, and activists in the field.
About Antioch University New England (AUNE)
This is Antioch University New England's forty-sixth year as an institution of higher education. Located in Keene, New Hampshire, AUNE offers rigorous, practice-oriented, values-based master's, doctoral, and certificate programs to more than one thousand students. Degrees in education, leadership and management, environmental studies, and psychology reflect a dedication to activism, social justice, community service, and sustainability. Antioch University New England is the oldest and largest of Antioch University's graduate campuses. For more information, visit Antioch University New England.
About Antioch University
Antioch University, a visionary academic community composed of five campuses in four states, is uniquely capable of bringing its students' brightest ideals and highest ambitions to life. Each campus has its own distinct academic programs, community life, and regional or national identity. Antioch University is founded on principles of rigorous liberal arts education, innovative experiential learning and socially engaged citizenship. The multiple campuses of the University nurture in their students the knowledge, skills and habits of reflection to excel as lifelong learners, democratic leaders, and global citizens who live lives of meaning and purpose. For more information visit: Antioch University.
###