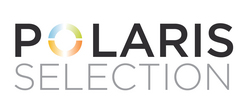 The timing is perfect for General ASP to offer an affordable and highly-sophisticated applicant prescreening instrument to the education marketplace.
Skokie, IL (PRWEB) June 18, 2010
General ASP, the technology company behind AppliTrack, the leading web-based hiring solution in educatio n, today announced the acquisition of Detroit-based assessment company, Polaris Educational Systems, and their suite of applicant prescreening assessments. With this acquisition, Polaris Educational Systems will be known as Polaris Selection and its two current assessments, Job Fit Inventory-Teachers (JFI-T) and Job Fit Inventory-Support Staff (JFI-S) will be known respectively as TeacherFit and JobFit.
The TeacherFit and JobFit screening assessments evaluate an applicant's likelihood of being successful in the position to which he or she is applying. Hiring administrators can then view a summary and interviewer report that is generated for each applicant. Each report integrates seamlessly with AppliTrack and other applicant tracking systems.
"The timing is perfect for General ASP to offer an affordable and highly-sophisticated applicant prescreening instrument to the education marketplace. While Gallup and other companies have been providing similar services to school districts for quite some time, the Polaris assessments are "game changers" by being both affordable and usable by hiring professionals without having to go through a series of costly and time consuming training sessions. Additionally, Polaris offers a test specifically for the selection of school support staff: bus drivers, custodians, secretaries, which, until now, has not been available to school hiring administrators," said Abe Reese, President and Founder of General ASP.
With this acquisition, General ASP will retain Dr. John Arnold, the President of Polaris Educational Systems and current Director of Wayne State University's Applied Psychology and Organizational Research Group (APORG) and Vice President, Larry Lobert, a veteran school administrator with over twenty-five years of experience in human resources and personnel selection, to continue their work with the development and ongoing validation of the Polaris Selection assessments.
"This acquisition will greatly accelerate the full development of our family of pre-employment assessments," says Dr. Arnold. "The research involved in developing and continuously improving assessment tools is costly and requires forming partnerships with research-oriented school districts. General ASP shares our vision for providing high quality assessment tools at very affordable prices. As the market leader, General ASP also has formed partnerships with an incredible number of school districts. Joining this great company will help us accomplish our goals more quickly and more thoroughly than would have been possible if we had remained independent."
About General ASP
AppliTrack, by General ASP, is the leading web-based applicant tracking and recruiting solution in education. Currently serving over 1,270 school districts throughout the country, AppliTrack transforms the entire hiring process—from recruiting to post-hire. AppliTrack users have the exclusive ability to post all teaching jobs, education jobs, and K12 vacancies to http://www.K12JobSpot.com for free. Learn more about AppliTrack, Polaris Selection, and K12JobSpot.com by trying the free demo today at http://www.generalasp.com or by calling 1-866-667-1ASP.
About Polaris Educational Systems
Polaris Educational Systems (PES) provides pre-employment assessment tools and services to K12 school systems that are effective, straightforward to administer and extremely cost effective. PES assessments are used in leading school districts throughout the country, including one of the top three largest school systems in the United States.
# # #