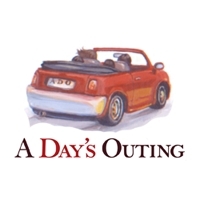 Now available across the nation, A Day's Outing finds day trip activities, local events and vacation side trips. We match travelers by their location, personal interest and driving distance, so they can discover the hidden adventures around the corner.
Charlottesville, VA (PRWEB) June 30, 2010
A Day's Outing today announced the nationwide availability of its free, online travel search tool for helping users find nearby day trips, vacation side trips and weekend getaways. Expanding beyond the Mid-Atlantic region, A Day's Outing is now available for people to use across all 50 states. Just in time for July 4th travel, A Day's Outing makes it easy to discover fun places to visit based on how far users want to drive to reach their destination. A Day's Outing will also be rolling out a mobile application of its service, which will be available in early July, that will bring the convenience of its service into the palm of travelers who are on-the-go.
According to AAA's recent projections, the number of Americans traveling this 4th of July holiday weekend will increase 17.1 percent from 2009, with approximately 34.9 million travelers taking a trip at least 50 miles away from home. Last year, 29.8 million Americans traveled during the same period.
As a nationwide service, A Day's Outing offers a convenient way to search for a vacation side trip or day trip for singles, couples and families, including disabled travelers who seek wheelchair accessible venues. A Day's Outing is the only tool that lets users search across multiple categories of interest - simultaneously. It is also the only service that matches each user with only the types of events and destinations that meet their individual interests, unique location and preferred driving distance. Alternative sites, on the other hand, require users to know, in advance, where they want to go or what is happening. Lastly, the service enables users to discover events and outings within smaller towns and rural communities, and isn't strictly focused on events in large, metropolitan cities.
Compared to other sites that focus on a younger demographic and social networking, A Day's Outing has selectively focused on events and outings that offer many family-friendly options. The service essentially boils down results to only the "good stuff," eliminating bars, gentlemen's clubs, casinos, singles parties, etc.
A Day's Outing for that Last Minute, "Get out of the House" Trip
A Day's Outing was started by two busy moms who understand that day trips are often decided upon at the last minute. Therefore, to help users find an outing quickly, A Day's Outing was built with simplicity as a priority, so users only have to answer four simple questions to find their perfect outing:
1. Where are you starting from?
2. What type of outing are you looking for?
3. How far do you want to travel to reach your outing?
4. When do you want to go?
"A Day's Outing was created to solve a problem that I found when I was searching the web endlessly for day trip ideas," commented Elizabeth Muse, CEO of A Day's Outing. "I wanted a simple site that would take my location, my interests and my desired traveling distance and match me with the right type of outings that would interest me and my family. When I couldn't find one, A Day's Outing was born. After starting in Virginia last year, we're now thrilled to extend our service. We are available across the entire country and not only to busy moms, but for anybody."
With any search on A Day's Outing, the focus is on simplicity. There is just one page where users choose their preferences for an outing, one page with personalized search results with events, day trips and destinations to choose from, and the last page has details about the outing they are interested in. The simplicity eliminates getting lost on the site and the hassles of having to spend an inordinate amount of time researching specific activities whenever users want to consider or plan a trip.
About A Day's Outing
Based in Charlottesville, VA, A Day's Outing is an online search tool for short-distance day trips and weekend outings. A Day's Outing is the first online search tool aimed at women to help them quickly find outings for themselves or their families. Users benefit from the service's simplicity, highly personalized outings and events, and timesaving functionality. For more information about A Day's Outing, please visit http://www.adaysouting.com.
###