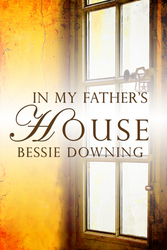 Pittsburgh, PA (Vocus) June 16, 2010
In My Father's House by Bessie Downing has been released by Dorrance Publishing Co., Inc.
Have you ever found yourself at the end of struggle having learned a lesson that you never expected to learn? After the death of her pastor, Rev. Vensus, Isadella reflects back on her circumstances and the factors that have influenced her life. Growing up as a child in the pre-civil rights movement South, she was raised by her grandmother with close family relationships. Isadella witnessed the persecution of her people, and her family experienced one tragedy after another. Then, Isadella's grandmother decided to move the family to Washington, D.C., where they joined a nondenominational Christian Church. The pastor of the church challenged Isadella's personal theology time after time, and she struggled to make sense of his teachings and actions, living her life in accord with God's will for her. It was through these challenges that Isadella learns to let herself go and let God direct her life, ultimately finding Christ's peace.
Bessie Downing's In My Father's House is an inspiring story of a woman who, through sticking to her convictions, finds that her life isn't as far from God as she may have thought.
A native of Georgia, Bessie Downing lives in Newnan, Georgia, with her husband. She is a retired educator, who received a bachelor's degree in art education and a master's degree in religion from the Howard University School of Divinity. Bessie has been a member of The Links, Inc., Annapolis Chapter, Annapolis, Maryland, since 2004, and she also served on the board of directors at the Takoma Theater. In her spare time, she enjoys gardening, cooking, traveling, playing the pedal harp, acting, attending Broadway performances and concerts, and painting murals in churches.
In My Father's House is a 172-page paperback with a retail price of $14.00. The ISBN is 978-1-4349-0539-0. It was published by Dorrance Publishing Co., Inc of Pittsburgh, Pennsylvania. For more information, or to request a review copy, please go to our virtual pressroom at http://www.dorrancepressroom.com or our online bookstore at http://www.dorrancebookstore.com.
###