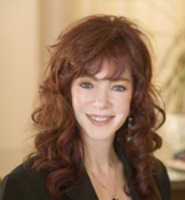 A warm smile or a genuine hug is often all it takes to help a Chocomaniac stop from overindulging
Windham, NH (PRWEB) June 16, 2010
Why does your best friend stick effortlessly to her diet but you need to be locked in a closet to stick to yours? And how does your co-worker resist those gooey doughnuts while you keep looking around to make sure no one sees you eat your third one of the day?
Because different people have different "diet personalities," according to Sharon Livingston, Ph.D. – and those personalities can make watching your weight a breeze or a nightmare.
According to a nation-wide study (with 2,200+ participants) of the relationship between diet, stress and personality type, people fall into five "diet clusters," defined by the foods they crave (or resist)," explained Dr. Livingston, President of EmotionalEatingSecrets.com, the emotional weight loss company in Windham, NH that conducted the study.
"People in each of these groups have distinct personality traits. By identifying which diet personality you have, you can better determine what type of weight management program is best for you," she said. For example:
CHOCOMANIACS: "Chocomaniacs chose compassion and romance over objectivity, and highly value their emotional lives. Chocolate and Ice Cream come to symbolize the romance of life and love, providing emotional bliss. It's not accident there are such things as Hershey's kisses. But they can get lost in the symbolic experience, and don't realize how much they've eaten until it's too late. A warm smile or a genuine hug is often all it takes to help a Chocomaniac avoid over-indulging".
THE CARBO CRAVER: Carbo-Cravers turn to pasta, bread, and other starchy foods when they feel overwhelmed or over-stimulated by too much inter-personal contact. Filling up with starchy foods focuses them on internal sensations so they can escape experiencing people pressures. What they really hunger for is some time away from others to reenergize. They're often shocked to discover how just a little alone time takes the edge off their craving!
THE FRENCH FRY FIEND: Often objective, organized, overachievers who turn to Fast Food when their responsibilities at work or with family get the best of them. They run a fast paced, schedule oriented way of life. They are so busy taking care of others that they don't take the time to feed themselves in a relaxed, normal pace. By the time they pull up to the fast food window they're running on empty physically and emotionally, gulping down burgers and fries while driving to the next stop. Recognizing fueling their engines as a priority which needs to be added to their schedules helps bring food into more logical focus, and can make a dramatic difference in their diet and fitness goals.
By understanding your diet personality, you can plan a weight loss approach that you can easily live with and can finally stop setting yourself up for failure," said Dr. Livingston.
About: Sharon Livingston has run a full-service international marketing research firm for over 20 years. She's consulted for dozens of Fortune 500 companies and weight loss industry giants such as Weight Watchers, Atkins, South Beach, and many more. She can be reached at 603-505-5000 or sharonl(at)emotionaleatingsecrets(dot)com
Anyone who struggles with their eating or their weight can get a Free Weight Loss Kit at http://www.ScrewYourDiet.com
Members of the press may find additional information at http://www.EmotionalEatingSecrets.com/Diet-Personality.htm
# # #