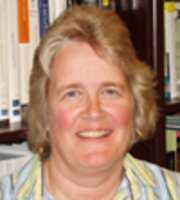 Kansas City, MO (PRWEB) June 16, 2010
Grantham University, http://www.grantham.edu, an online university specializing in educating working adults, announced today that it is adding a bachelor's degree in Information Systems and a bachelor's degree in Information Systems Security to its current degree offerings.
"These two programs will make a wonderful addition to our technology focused degrees," said Dr. Carol Fagan, provost of Grantham University. "The growth of the Internet, the widespread use of computers and technology, and the focus on cyber-security combined with the demand for educated employees will make these programs appealing to many."
The Bachelor of Science in Information Systems prepares students to organize, coordinate, direct research and facilitate the computer-related activities of a business. Elective options allow students to pursue further coursework in information systems or to take courses in an area in which information systems are applied, such as business or health informatics.
The Bachelor of Science in Information Systems Security prepares students to apply the technologies and procedures professionals use to secure business systems. The curriculum focuses on operating systems, computer architectures, networking protocols and security basics.
The career outlook for graduates in these two fields is great. In today's business world, all organizations rely on computer and information technology to conduct business and operate more efficiently. Because of this, corporations are even more concerned with the security of their networks than ever before.
According to the Bureau of Labor Statistics, employment in information systems and information systems security is expected to grow much faster than the average for all occupations.
Grantham University's online degree programs are designed with busy working professionals in mind. The flexibility of its programs allows students to study when and where it is convenient for them.
For more information about Grantham and its new programs, visit: http://www.grantham.edu or call 800-955-2527.
About Grantham University:
Established in 1951, Grantham University is a private institution that specializes in online education for the working adult student. Its mission is to provide accessible, affordable, professionally relevant degree programs in a continuously changing global society. The University prepares graduates for careers in business, engineering technology, computer science, criminal justice, healthcare, nursing, information technology and other professional fields. Grantham University offers a military scholarship program for active duty, reserve, guard, veterans and military family members, as well as scholarships for law enforcement professionals. Grantham's courses are 100% online, allowing students to study at home, at work, on Temporary Duty (TDY) or from almost anywhere in the world. Accredited since 1961 by the Accrediting Commission of the Distance Education and Training Council, Grantham University has one of the longest, continuous accreditation histories of any distance learning university in the United States. For more information, visit http://www.grantham.edu or call 1-800-955-2527.
###