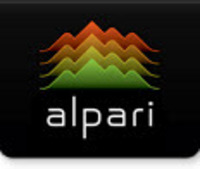 Alpari Squawk demonstrates our strategy to deliver a wider choice of trading solutions to our clients, in the most flexible, cost-effective and accessible way
New York, NY (Vocus) June 16, 2010
Alpari (US), a leading provider of online foreign exchange (FOREX, FX) trading services and technology, has announced the launch of an innovative live audio market commentary service that is free for its clients, a service launched in conjunction with Alpari (UK) and its subsidiaries.
Alpari Squawk is a dedicated audio stream, which covers all the major market-moving stories throughout the trading day, including coverage of economic news and figures as they are released, such as fixed income, interest rates, equities, FX and commodities. First Call, a team of professional market analysts, manages the service.
Alpari Squawk filters the important news so Alpari clients don't need to scour several news sources during the trading day. Instead, they can listen to analysis in the background, which allows them to concentrate on trading. Alpari feels that in increasingly volatile market conditions, this can help traders react critically faster compared to those who monitor the latest market information themselves.
"We are proud to offer our clients yet another service that we believe can help them stay ahead of the pack," says George Tchetvertakov, Head of Market Research at Alpari (UK). "Alpari Squawk demonstrates our strategy to deliver a wider choice of trading solutions to our clients, in the most flexible, cost-effective and accessible way".
Alpari clients are able to access Squawk via the Alpari website, https://my.alpari-us.com/en/squawk/ from 07:15AM – 4:15PM EST, Monday – Friday.
About Alpari (US)
Alpari (US), LLC is one of a group of Alpari companies with operations in New York, London, Shanghai, Dubai, Frankfurt and Moscow. Founded in Russia in 1998, the Alpari Group is one of the world's fastest growing providers of online foreign exchange ("FOREX", "FX") trading services, with 28 offices in nine countries, including London, New York, Shanghai, Dubai, Moscow, Mumbai and Frankfurt, serving more than 150 countries. With over 330 employees worldwide, more than 340,000** Live accounts and monthly Forex trading volumes in excess of $118 billion,** the Alpari Group is one of the market leaders in Forex.
Alpari (US) was established in 2006. The company is based on Wall Street, in the financial district of New York City, where it is registered by the Commodity Futures Trading Commission (CFTC) as a Futures Commission Merchant (FCM) and is a member of the National Futures Association (NFA), Member ID: 0379678.
Please note that trading foreign exchange on margin carries a high level of risk and may not be suitable for all investors. For more information about the Forex industry and the regulatory protections offered to those who trade within it, please visit the Commodity Futures Trading Commission (CFTC) and the National Futures Association (NFA) websites at http://www.cftc.gov and http://www.nfa.futures.org.
**April 2010
Media information:
Caroline Andoscia
Andoscia Communications
212.475.2122
caroline(at)andosciacommunications(dot)com
Jaclyn Cole
Alpari (US), LLC
646.825.5760 x554
jaclyn(dot)cole(at)alpari-us(dot)com
# # #