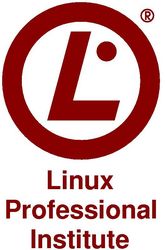 "....[This milestone] demonstrates the value of vendor-neutral certification overall, and showcases the incredible efforts made by our network of global affiliates to promote Linux professionalism," said Jim Lacey, president and CEO of LPI.
Sacramento, CA (PRWEB) June 24, 2010
The Linux Professional Institute (LPI), the world's premier Linux certification organization (http://www.lpi.org), announced that they delivered over 258,000 exams and 85,000 certifications worldwide.
"This is an important milestone for the Linux Professional Institute. It signifies the long-standing commitment to the LPI program from both individual Linux professionals and the industry at large. We have seen impressive growth in the last year due to the enthusiastic response from IT professionals to our revised LPIC-1 and LPIC-2 exams," said Jim Lacey, president and CEO of the Linux Professional Institute. Mr. Lacey credited the impressive results to a number of factors including the desire of IT professionals to keep their skills current in a highly competitive economic climate: "IT professionals know that life-long learning and demonstrated skills play an important role in their career pursuits. We also understand that engaging with the global Linux community is at the heart of LPI's success. The efforts of all who assist the organization on a daily basis made this milestone a reality. Lastly, this demonstrates the value of vendor-neutral certification overall, and showcases the incredible efforts made by our network of global affiliates to promote Linux professionalism."
Industry representatives were quick to offer notes of congratulations recognizing LPI's contribution to the advancement of Linux education and professionalism:
CompTIA:
"The technology adoption curve continues to accelerate, placing increasing importance on the need to continually update the skills of the high-tech workforce," said Terry Erdle, senior vice president, skills certification, CompTIA, the non-profit trade association for the IT industry. "On-going education, training and certification of technology workers isn't a luxury, it's a necessity," Erdle continued. "LPI fills a vital role in the professional development of current and future IT workers; and this milestone is testament to the value that employers and individual workers place on their certification. CompTIA is pleased to partner with LPI as we work together to develop a strong Linux workforce."
IBM:
"IBM recognizes LPI as a key resource to help IT professionals gain Linux skills," said Jean Staten Healy, Director of Linux Strategy at IBM. "Linux continues to grow as a core technology for many of our clients, and they require a skilled technical community to help them meet their business goals."
Linux Foundation:
"LPI has achieved another impressive milestone," said Amanda McPherson, vice president of marketing and developer services at the Linux Foundation. "This achievement is a testament to two things: 1. LPI's growth and durability as a Linux certification leader and 2. the growing number of Linux professionals. We see tremendous job growth for Linux professionals even in this down market and LPI certification is a great piece of that story."
Linux International:
"As President of Linux International, I work with a lot of emerging economies to develop new businesses in the IT sector such as those based on Project Cauã in Brazil. The fact that LPI publishes their test objectives, sample tests and separates the concept of "training" from "certification" allows people in these economies to obtain certification at the lowest possible cost. I applaud LPI for reaching this milestone," said Jon "maddog" Hall, President, Linux International
Novell:
Congratulations to LPI on reaching this significant milestone. This achievement demonstrates the value of Linux certification to IT professionals. In particular, for Linux certified IT professionals, the job outlook will continue to brighten over the year, especially for those with the best skills sets. Linux professionals that achieve certification will have the technical skill and confidence to address today's diverse data center requirements, especially as cloud computing becomes more mainstream," said Markus Rex, Senior Vice President and General Manager, Open Platform Solutions, Novell
Pearson VUE:
"LPI continues to play a vital role in providing skills validation for IT workers as Linux continues to gain global popularity" said Randy Trask, senior vice president of market development at Pearson VUE. Randy continued, "LPI's recent achievement is a reflection of the hard work performed in forging alliances with the numerous members of the Linux ecosystem and clearly demonstrates the demand for qualified Linux workers."
Prometric:
"We would like to offer our sincere congratulations to the Linux Professional Institute for achieving such an impressive milestone," said Bill Murtagh, Prometric Senior Vice President, Sales and Client Services. "We are happy to support the delivery of LPI exams and their continued growth in any way we can."
LPI offers a standardized, multi-national and highly respected program to certify levels of professional expertise in Linux. Exams are created using industry recognized psychometrics and professional test development processes to ensure high quality exams with direct relevance today's in-demand skills. LPI's certification program is delivered worldwide in multiple languages with the support of employers, vendors and trainers. Level One and Level Two certifications (LPIC-1 and LPIC-2) reflect the successful completion of two exams at each level. LPIC-3 certification, launched in February 2007, requires completion of a single exam--however additional specialties in "Mixed Environment" (LPI-302) and "Security" (LPI-303) are also available.
The Linux Professional Institute (LPI) is globally supported by the IT industry, enterprise and professionals and within government and the educational community. LPI's certification program is delivered worldwide in multiple languages at over 7,000 testing locations and is supported by an affiliate network spanning five continents.
About the Linux Professional Institute:
The Linux Professional Institute promotes and certifies essential skills on Linux and Open Source technologies through the global delivery of comprehensive, top-quality, vendor-independent exams. Established as an international non-profit organization in 1999 by the Linux community, the Linux Professional Institute continues to demonstrate recognized global leadership in the certification of Linux professionals. LPI advances the Linux and Open Source movement through strategic partners,
sponsorships, innovative programs and community development activities. LPI's major financial sponsors are Platinum Sponsors IBM, Linux Journal, Linux Magazine, Novell, SGI, and TurboLinux as well as Gold Sponsors, HP and IDG.
###