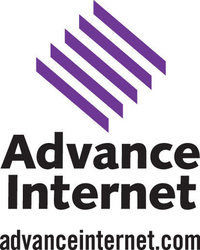 With Brightcove, we will be providing both consumers and advertisers with an industry-leading online video platform.
Jersey City, NJ (PRWEB) June 17, 2010
Advance Internet and Brightcove today announced an agreement to provide new video technology and tools that will enrich the experiences of the audience, advertisers and content creators in the 12 markets served by Advance Internet's leading local websites across the U.S.
The partnership with Brightcove, a leading online video platform, will include launching a new video experience this summer on all Advance Internet sites, the number one local news and information sites in all of their markets. Brightcove and Advance Internet will deliver high-quality video content to consumers from award-winning Advance Publications newsrooms affiliated with Advance Internet sites, as well as improve the experience for users who want to share their own videos.
"The communities that we serve are increasingly using Advance Internet websites to view local video content, and businesses increasingly want to serve video advertisements to the local audience," said Peter Weinberger, president of Advance Internet. "With Brightcove, we will be providing both consumers and advertisers with an industry-leading online video platform."
A new video player design will be introduced with a large display, bold advertising elements and better targeting options for local businesses. It also will include topical playlists, social media tools for sharing video content via Facebook, Twitter and Digg, and the ability to embed video content and video advertising in other sites.
"Advance Internet's Web properties comprise some of the most popular local destinations for news and information in the markets the organization serves," said David Mendels, Brightcove president and chief operating officer. "We are proud to support Advance Internet's new online video initiatives and to provide the highest quality video experience possible for consumers while also introducing new monetization opportunities for the organization's local advertisers."
About Advance Internet
Advance Internet, Inc. (http://www.advanceinternet.com), based in Jersey City, NJ, is a leading creator of highly interactive local news and information digital products in alliance with more than 25 newspapers affiliated with Advance Publications, Inc. Advance Internet's websites are the number one local news and information destinations online for the markets they serve. The sites include al.com, cleveland.com, gulflive.com, MLive.com, NJ.com, NOLA.com, OregonLive.com, SILive.com, syracuse.com, MassLive.com, PennLive.com and lehighvalleylive.com.
About Brightcove
Brightcove is a cloud-based online video platform. Media companies, businesses and organizations worldwide use Brightcove to publish and distribute video on the Web. Founded in 2004, Brightcove has offices across North America, Europe and Asia and customers in 45 countries. For more information, visit http://www.brightcove.com.
# # #