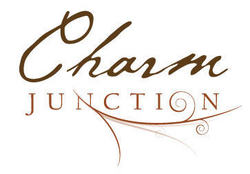 Langley, British Columbia (PRWEB) June 17, 2010
Charm Junction, a new website specializing in providing customers with the finest jewelry and charms available, has recently debuted the largest selection of PANDORA bracelets, necklaces and stunning charms in Canada.
Charm Junction is one of only two authorized online dealers for PANDORA in Canada, and their selection offers discerning buyers access to the finest, largest selection of high-quality PANDORA charms and jewelry possible.
Visitors to Charm Junction will find that the website is geared for those seeking both staples of the PANDORA line, as well as PANDORA's new releases. Clips, enameled pieces, sterling silver pieces with gemstones, birthstone pieces, spacers, sterling silver with 14-karat gold embellishments and Murano glass creations are available, as well as fully finished PANDORA bracelets, necklaces and even PANDORA gift sets.
In addition to the incomparable selection of PANDORA bracelets, necklaces and charms, Charm Junction also offers their customers access to a wide range of comprehensive tools, ensuring their enjoyment. Their online store mirrors their offline venue, McBurney Junction, which has been offering Langley and British Columbia customers PANDORA jewelry and charms for more than a decade.
Currently, Charm Junction brings their customers a selection of more than 900 different charms, not to mention high quality bracelets and necklaces on which to place those charms. Lovers of fine jewelry who long to express their unique taste and style will find that PANDORA offers them the perfect means to do so, with elegance, taste and even a fun flair.
PANDORA jewelry debuted in 1999, and quickly became enormously popular in Europe, spreading across the Atlantic to North America. Today, PANDORA can be found in 26 different nations, and Charm Junction is proud to bring Canadian residents the largest possible selection of these incredible charms, bracelets and necklaces.
For more information about Charm Junction and the largest selection of PANDORA components in Canada, visit http://www.charmjunction.ca
About Charm Junction: In 1999, McBurney Junction was launched in Langley, BC. The store quickly grew into a boutique home décor store, featuring the finest handcrafted furnishings, interior design elements and PANDORA jewelry. Charm Junction was launched to provide customers with expert assistance, a fun shopping atmosphere and the finest selection of PANDORA charms in the country.
# # #